Buy car accessories at traffic signals? You can get a Rs 1000 fine
Hindustan Times, New Delhi |
Shiv Sunny
Jan 29, 2018 04:32 PM IST
Rolling down your car winder at a traffic junction, having a DVD screen for your child at the back seat are some of the lesser-known offences, which will carry on-the-spot fines of up to Rs 1,000.
Have you ever purchased a car accessory from a hawker at a traffic signal? Do you sometimes roll down your car window at a traffic junction to give a few pennies to a beggar? Does the rear seat of your car have a DVD screen for your child?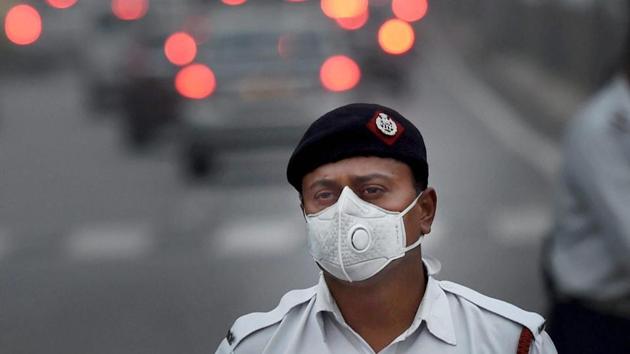 The Motor Vehicles Act classifies all these activities as traffic violations that carry on-the-spot fines up to Rs 1,000 or even a court challan. But since many of these little-known offences are overlooked by the traffic police or are difficult to prosecute, most people are unaware of these laws.
Now, as the Delhi Police gets ready to crack down on crash guards and bull bars installed in cars — an offence that will carry a fine of Rs 1,000. The traffic police are yet to get a notification from the central government on the violation.
Delhi Police's traffic chief, special commissioner of police Dependra Pathak, said these campaigns are planned from time to time, not to punish but to make motorists aware of the law and of the dangers associated with such violations. "That's why we penalise some of these offences under sections pertaining to dangerous driving," Pathak said.
In 2015, for example, when the Delhi Traffic Police suddenly began motorists for violating "no-honking zones", the number of people fined jumped to 14,391, according to police data, compared to 245 over the previous three years.
A look at the list of traffic offences includes several activities that motorists are unaware of. For example, driving without a wiper carries a fine of Rs 100 for the first offence and Rs 300 for any repeat violation; and if his speed gauge on the car is not working, the violator may even have to appear in court.
According to Piyush Tewari, founder of the NGO SaveLife Foundation, which works for road safety, some of these oft-ignored offences lead to serious accidents. "Many cars are manufactured without wipers on the rear windshield. The absence obstructs rear visibility in rain," said Tewari. He added that several taxis are getting equipped with DVD screens, which can be dangerous.
"In case of an accident, the head of the passenger on the rear seat can crashed with the screen," Tewari said. Traffic police officers said they have begun prosecuting cars with DVD screens in front because the sound from the video tends to distract the driver.
Maxwell Pereira, a former Delhi traffic police chief, said he had cracked down against vending and begging at intersections in the early 2000s, which led to a lot of "negative press".
But several traffic policemen HT interacted with on Delhi's roads were equally unaware of the law concerning many of these offences. "The hawkers and beggars slow the traffic and even cause accidents, but we did not know we can prosecute them," said a traffic constable in west Delhi.