'Glaring irregularities at all govt hospitals'
One of the major issues highlighted in the report includes anomalies in functioning of pharmacies in government hospitals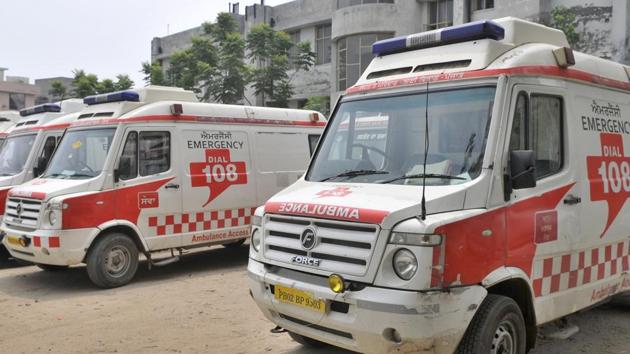 Published on May 17, 2019 06:04 AM IST
Hindustan Times, New Delhi |
Richa Banka
Non-functioning ICU ventilators, alleged pilfering of high-speciality expensive drugs and staff being paid less than minimum wages were some of the irregularities discovered during an inspection of all Delhi government hospitals over two years.
The inspection was conducted on instructions of the state health department between April 2016 and March 2018.
"I had submitted the report to the government, but not much was done. Hence, I have submitted the document to the court now," said Dr Sundeep Miglani, additional director and coordinator of all Delhi government hospitals, who headed the inspections.
One of the major issues highlighted in the report includes anomalies in functioning of pharmacies in government hospitals. For instance, at GTB hospital, the committee found that high-speciality drugs — with their brand names and MRP — were readily sitting on pharmacy shelves, raising suspicions of pilferage.
Such high-speciality drugs, the inspection team found, were used after organ transplant and to treat auto-immune diseases. Many of such department does not exist in GTB hospital.
"These drugs were available in plenty in main medical stores of the hospital. The supply of these drugs were disproportionate to their demand," the report read, adding that neither a stock register was maintained in the pharmacy nor were the records of batch number, manufacturing and expiry dates of such drugs recorded.
The report also shed light on the lack of equipment at hospitals. For instance, in Babu Jagjivan Ram Memorial Hospital, several crtitical equipment — including an X-ray machine ane ventilators in the ICU — were not working. "Essential instrument for the resuscitation of patients was not available in the hospital," the report said.
A check at Delhi State Cancer Institution found that the blood banks were non-functional and the high-end blood bank instruments — like deep freezers and blood donor couch — were lying idle. It also added that equipment used to conduct endoscopy, ECG and other tests had very "high end specifications and were very expensive as compared to the best of corporate hospitals".
The report also stated that the employees of outsourced services, like security and sanitation, were not being paid minimum wages violating rules laid down by the government. It also said that the procedure of appointment of such employees was flawed as tenders were delayed.
"The tender for outsourced workers like the sanitation staff, hospital attendants was given to the lowest bidder, but the bid was low only because the pay promised to the workers was less than minimum wages," said Dr Miglani.
"What he has done is not known to me," replied Dr Ashok Kumar, Delhi's Director General of Health Services. The health secretary could not be reached for a comment.
Close Story
Personalise your news feed. Follow trending topics