Heartless Delhi: Punish those who look away when accident victims plead for help
Aug 18, 2017 05:49 PM IST
An accident victim lay on a Delhi road with a broken spine for 12 hours but nobody came to his rescue. Standing by and doing nothing is no less a crime. It's perhaps time that the Good Samaritan law have punitive provisions for 'Bad Samaritans'
Is India a nation of heartless people? However bitter and blasphemous it may sound in present times marked by orchestrated patriotic fervour, the fact is that it is.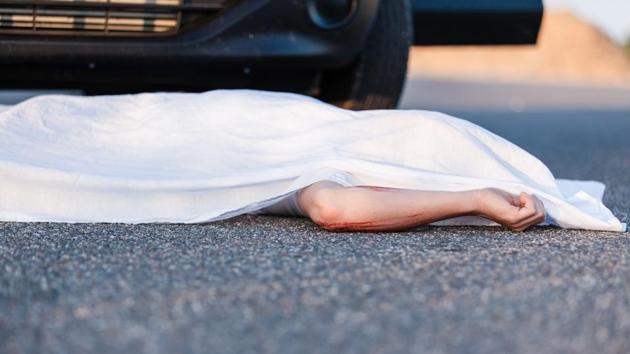 Nothing can otherwise explain the heartlessness on display in New Delhi's Kashmere Gate when a 35-year-old man lay on the road this Independence Day for about 12 hours after being hit by a speeding car. Vehicles passed by, but none came to his aid. Some people walked up to him, only to walk away with his mobile and bag. The police were informed and the man was taken to a hospital only after a long delay.
The irony is we are confronted with public apathy at a time when we are trying to be better Indians. Though we are standing up to the national anthem in rapt attention these days, we have let our humanity slip.
The insensitivity on display in north Delhi was not an aberration. On the contrary, it actually was symptomatic of a deep malaise that's steadily eroding the values of Indianness.
I am still haunted by the images late last year of a middle-aged man lying dead after suffering a heart attack while standing in a long queue in front of an ATM in West Bengal at the peak of cash crisis. Any sensible person would have been ashamed to be photographed in the queue, doing nothing for the fallen man. But the truth is none really cared, as laying hands on a few currency notes was seen to be more valuable than a human life.
There have been more public displays of our dehumanization in recent times: a young biker was cut into two by a speeding truck, but was miraculously alive for some time to plead for help. People did rush, but only to crowd around and take videos. This man too died an undignified death. Ditto with a police inspector struck down by a speeding vehicle in south India. He died unattended as people around busied themselves taking selfies.
In August 2016, a 40-year-old e-rickshaw driver was hit by a tempo in west Delhi's Subhash Nagar. He lay on the road for 90 minutes but no one came to his aid. In fact, a CCTV grab later showed a man walking up to the grievously wounded man only to steal his mobile phone.
I wonder what explanation the gawking Indians could give for their inane 'inhumanity' and total lack of empathy.
Given our past experiences with police and courts, many of us think it is prudent to stay clear of trouble, including accident sites and victims. But the excuse is no more valid. Last year, the Supreme Court approved the guidelines issued by the Centre for the protection of Good Samaritans at the hands of police or any other authority. Under the new law, people who volunteer to help victims can no more be harassed by the authorities.
Sadly though, the fine piece of law is being undone by our selfishness. The Law Commission of India stated that 50% of those killed in road accidents could have been saved had timely assistance been rendered to them.
Since standing by and watching a person die is no less a crime, it's perhaps time that the Good Samaritan law have punitive provisions for 'Bad Samaritans': people who do nothing to help a dying person.
A strong deterrent towards criminal apathy is what we need. An India that brooks no indignity will make us more proud when we stand up for the national anthem in the future.
This is an updated version of an article first published on February 16, 2017