Should've saved for dowry instead of IIT, says father of PhD scholar found dead
Updated on Jun 02, 2017 12:04 PM IST
The 28-year-old research scholar was found hanging from the ceiling fan in her room on campus on Tuesday evening.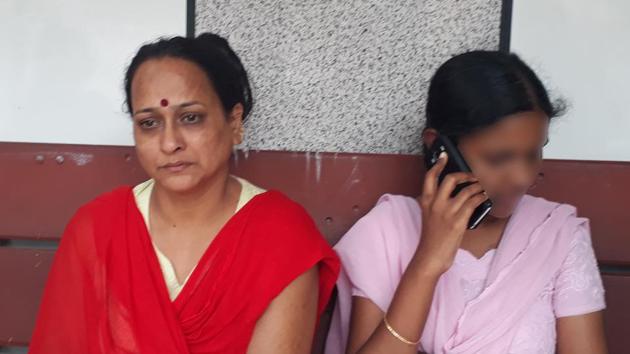 "It was a mistake to educate my daughter and send her to IIT. I should have saved all the money for her dowry," said the father of a PhD scholar who was found hanging from a ceiling fan on the Delhi campus on Tuesday evening.
Outside the AIIMS mortuary on Wednesday afternoon, 28-year-old Manjula Devak's parents waited for doctors to complete the post-mortem and take their daughter's body home. Less than 24 hours ago, at around 7.38pm, police had broken open the door of Manjula's flat at Nalanda apartments at Indian Institute of Technology (IIT) to find the research scholar hanging from the fan. There was no forced entry, suggesting that prima facie it was a suicide. She was last seen on the campus on Monday afternoon and had last spoken to her mother on Sunday.
Though the family accused Manjula's husband Ritesh of demanding Rs 20-25 lakh dowry, they are unsure what prompted the young woman to end her life on Tuesday. Her parents refused to let Ritesh and his relatives stand outside the mortuary.
Hindustan Times could not speak to Ritesh or his family. The police too have launched a preliminary inquiry and are yet to register an FIR. The allegations levelled by Manjula's family are yet to be established.
The couple's marriage had been arranged in 2013 but they had been living separately for over a year now. "We got our daughter married early because their horoscopes had matched perfectly," her father said.
Manjula's mother Seema accused Ritesh of forcing her to quit her studies and start a business with him. "After quitting jobs in Delhi and Mumbai, Ritesh stayed with her at the campus apartment for about a year," Seema told Hindustan Times.
"He was troubling Manjula to get around Rs 20-25 lakh to start his business. I asked my daughter if she wanted a divorce but she was worried about the family's reputation," said Seema, who works at a polytechnic college in Bhopal.
Manjula had joined IIT Delhi in 2011. She completed her MTech (civil engineering) and was pursuing her PhD. Police said a sub divisional magistrate is enquiring into Manjula's death and he will summon her husband and in-laws for investigation.
One of Manjula's colleagues, who did not wish to be identified, refused to believe social media theories that academic pressure led to her suicide. "Her PhD guide was very happy with her. She has published four articles till date. We know there is academic stress but Manjula was doing fine."
Police are yet to register an FIR. An SDM inquiry is ordered if a woman dies within seven years of her marriage. Additional deputy commissioner of police (south) Chinmoy Biswal said, "We are awaiting the SDM's report."
Personalise your news feed. Follow trending topics