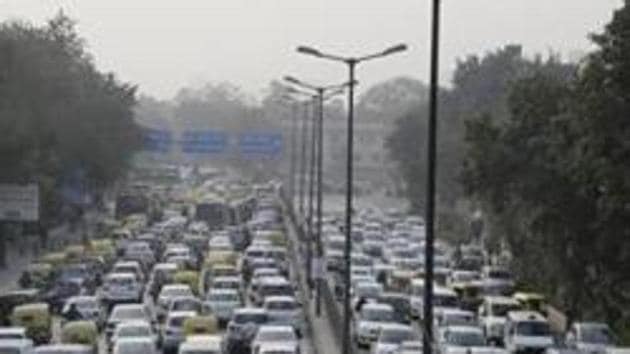 No space, Delhi government stops impounding old diesel vehicles
Between October 5 — when the drive started — and Friday, the transport department has impounded 173 of the 2,23,319 deregistered diesel vehicles that are older than 15 years
PUBLISHED ON NOV 10, 2018 08:58 AM IST
What started as an intensive drive against diesel vehicles older than 15 years has fizzled out in just over a month, with the government stopping the drive to impound such cars for want of space.
Only 173 vehicles have been seized since the operation started, official figures show.
Moreover, government officials said, the impounded vehicles are likely to return to city streets since owners, as per the Motor Vehicle Act, can get their vehicles back just after paying a fine.
Between October 5 — when the drive started — and Friday, the transport department has impounded 173 of the 2,23,319 deregistered diesel vehicles that are older than 15 years. "We were gradually asked to stop impounding as there is no clarity regarding the fate of the seized vehicles. Also, the department's three pits are already full and cannot accommodate any more vehicles," an enforcement officer who was deployed around Tis Hazari court said.
While beginning the drive last month, the transport department had said that in a first, seized vehicles would be directly sent for dismantling. But, as on Friday, none of the 173 vehicles were sent to the scrap yard.
According to court orders, plying or parking diesel vehicles older than 10 years and petrol vehicles over 15 years are not allowed in Delhi and as per government data, the national capital has 37,91,917 such vehicles.
But gauging the volume of such vehicles, the court had allowed the government to begin action in a phased manner. In the first phase — which the government is still struggling with — only diesel vehicles older than 15 years were supposed to be impounded.
The government said it was forced to slow down the drive because under the Motor Vehicle Act, a person can take back the impounded car after paying a fine. "There is no rule or court direction which allows us to dismantle a car after being impounded. At present, if an old diesel car is seized, it has all the likelihood of coming back to city roads as the owner just has to pay a fine," special commissioner (transport), KK Dahiya, said.
He said the government will file an appeal in the National Green Tribunal (NGT) next week to come up with a "long-term solution" for such old vehicles.
The appeal will ask the court to consider allowing them not to release such vehicles that are found plying the streets. "We will also urge the court to allow local bodies to seize over-aged vehicles found parked in public spaces and scrap them. Another appeal will be to decide if the government can stop issuing NOCs to over-aged vehicles (especially petrol) so that they cannot ply elsewhere in India. Getting clarity on which agency will have the onus of scrapping these vehicles is another point," an official said.
The government will also seek mandatory compliance of the 'Delhi Scrapping of Vehicles Rules, 2018' notified in September this year. This is because, currently, these rules are not legally binding on any individual.
Close