Online banking fraud racket busted; 4 including kingpin held
Hindustan Times, New Delhi |
Karn Pratap Singh
May 25, 2018 03:24 PM IST
The gang members persuaded their victims to share confidential details on the pretext of linking their Aadhaar cards with their accounts.
Delhi Police on Thursday claimed to have busted an online banking racket that operated out of Maoist-affected regions of Jharkhand and Bihar.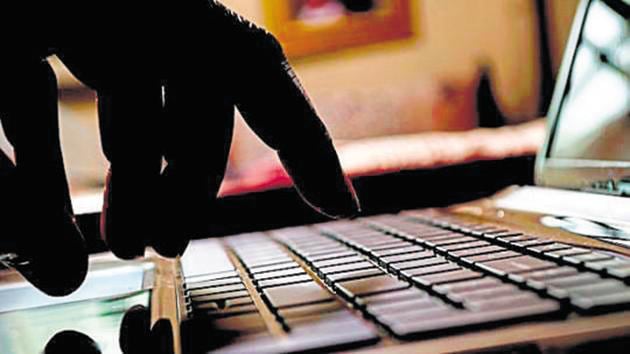 The accused in the racket allegedly used voice-over-internet technology to gain access to credit cards numbers or bank details for illegal transactions.
The gang members allegedly stole credentials of bank account holders, such as debit/credit card numbers, the CVV numbers and generated OTPs, by posing as bank managers or employees of the Reserve Bank of India (RBI).
The conmen persuaded their victims to share confidential details on the pretext of linking their Aadhaar cards with their accounts.
Four members of the gang, including its kingpin Ram Kumar Mandal, who hails from Jharkhand's Jamtara and was wanted in over a dozen states, have been arrested by the cyber cell of Shahdara district police in the last one week. The other three accused were identified as Purnanand Kumar Tiwari from Giridih, Jharkhand and Shabir Ali and Surendra Singh from Rajasthan.
Police said Mandal's syndicate, which has over 500 members, has its network in almost all Indian states. He allegedly operates his illegal business through multiple unorganised call centres, that operate out of forested areas in Bihar's Jamui and Jharkhand's Jamtara, Giridih, Deoghar, and Dhanbad.
Each member is assigned a different task to perform during the cheating process. Mandal's job was to collect details of account holders through his contacts in the call centres associated with various banks and then make calls posing as the manager of a bank or customer care executive, said Nupur Prasad, deputy commissioner of police (Shahdara).
"After obtaining relevant credentials, Mandal used to siphon money from the victim's account and deposit it into multiple e-wallets." "The money was then used to pay utility bills of customers in different states, through the members of the racket. These members collect money from their clients and then deposit it in various bank account owned by Mandal after deducting commission," said Prasad.
DCP Prasad said the arrests came following investigation into an online cheating case that was filed by a 78-year-old woman in March this year. The elderly woman told police that ₹1.85 lakh was illegally withdrawn from her account after a fake RBI employee tricked her into sharing her bank's credentials.
During the probe, Prasad said, the police learnt that the stole money was transferred into various e-wallets. All the e-wallet merchants were contacted and instructed to block the accounts and stop illegal transactions. The e-wallet accounts were verified and it was found that they were used for paying several electricity bills in Rajasthan.
"The power company told us that all bills were paid through the e-Mitra counter, one of the private counters opened by the Rajasthan government for the purpose of public friendly digital governance, in Churu, Rajasthan," said the DCP.
Police then arrested one Surendra Singh, the beneficiary of e-Mitra counter and he disclosed that he used to take cash from clients and paid their power bills through Tiwari, who used his e-wallets. Ali was a middleman between Singh and Tiwari, while the cash amount was transferred into Mandal's account after deduction of 15% commission.
Police claimed that some Maoists provided support and safe shelter to these conmen, whenever there was a police raid.
A police officer said "Mandal's interrogation had revealed that he has trained around 300 youngsters in areas around his village and they all work for him. This year alone, Mandal had earned more than ₹1 crore through online banking fraud," said the officer.