WHO awards Delhi doctor for tobacco control activities
Hindustan Times, New Delhi |
HT Correspondent
Aug 19, 2018 04:55 AM IST
Delhi's tobacco control cell head, SK Arora, has bagged the prestigious World Health Organisation's World No Tobacco Day Award this year
Delhi's tobacco control cell head, SK Arora, has bagged the prestigious World Health Organisation's World No Tobacco Day Award this year.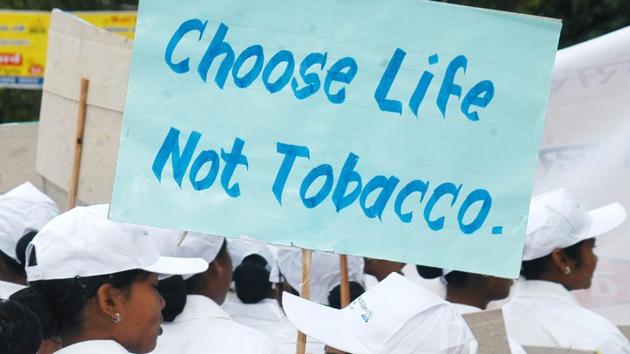 He was the only Indian this year to receive the award, and was one of the four people from South East Asia region. Last year, union health minister JP Nadda was the recipient of the award.
Arora, 56, a chest physician by training, has been working with Delhi's state health programme on tobacco control since 2012.
He has been working to control the advertising of tobacco brands directly as well as using surrogate advertisements. And, the effect has been felt not just in Delhi, but across the country.
He has sent several notices to well-known faces in Bollywood for participating in surrogate advertisements and to several television show and movie producers for depicting smoking without proper warning.
"And, several times the advertisements have been withdrawn from national media," he said. Under him, direct advertisements for all cigarette kiosks in Delhi have been removed.
He has also focussed not just on cigarettes, but hookas and e-cigarettes and was the behind the first International Vap Expo event in India getting cancelled.
"In my 23 years of working as a chest physician, a huge proportion of the tuberculosis patients and a majority of the people with chronic lung diseases were smokers. And, smoking is a lifestyle choice and preventable risk factor," said Arora.
India has the highest number of TB patient worldwide, with 211 in every 100,000 people getting it annually. The prime minister has set a target of 2025 for eliminating TB in the country; five years ahead of the WHO target. "With India aiming to eradicate tuberculosis by 2025, it is essential that tobacco consumption be cut down," he added.