Cash incentives for informers to stop foeticide in Delhi
The Delhi government plans to offer R50,000 to people helping it crack down on labs conducting gender determination tests, an effort to check female foeticide in the Capital that has one of worst sex ratios in the country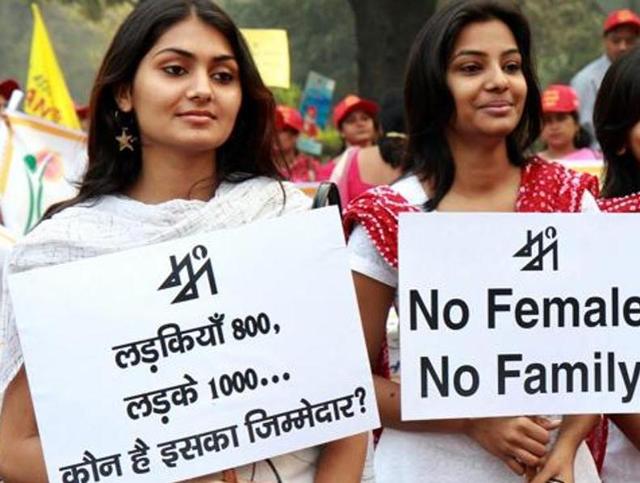 Published on Oct 14, 2016 12:46 AM IST
The Delhi government plans to offer Rs 50,000 to people helping it crack down on labs conducting gender determination tests, an effort to check female foeticide in the Capital that has one of worst sex ratios in the country.
The health department would give the money to "informers" as well as well as pregnant women willing to pose as decoy patients but only if the raid is successful, sources said.
The pre-conception, pre-natal diagnostic techniques (PC-PNDT) act bans hospitals, nursing homes and clinics from using ultrasonography or any such technique to determine the gender of an unborn child.
The law is aimed at arresting India's skewed child sex ratio that dropped to 919 girls per 1,000 boys in 2011 from 927 in 2001. It translates to 38 million missing girls in a decade.
For Delhi, the number was 871 in 2011 against 868 in 2001.
"The draft proposal for the 'informer reward scheme' will come into effect within a few months once we get approvals from the legal and finance departments," said Dr Satyajit Kumar, Delhi state programme officer, PC-PNDT.
Incentive schemes, such as the one proposed by the Delhi government, have helped states such as Haryana and Rajasthan to act against centres offering sex selection.
Kumar said they were conducting raids with the help of their counterparts in Haryana, where the rewards scheme encouraged people to come forward with information.
Typically, officials act on tip-offs or complaints but cases often fall flat for want of solid evidence.
Raids with decoys are the most effective as video or audio recording of conversations between the woman and the doctor or the lab owners make the case strong.
"In raids without a decoy customer, we have to depend on documents at the centre, which can be faked and the person may get away without conviction," said Kumar.
Doctors who reveal the gender of an unborn baby face a maximum of five years in jail and a fine of up to R1 lakh.
The guidelines for decoy customers were ready and those for informants would be largely drawn from those for the police department, he said.
There were 291 registered diagnostic centres in the city whose names and addressed were available of the Delhi government's website. Would be mothers should only visit these labs and report illegal facilities to the authorities, he said.
Close Story
Personalise your news feed. Follow trending topics