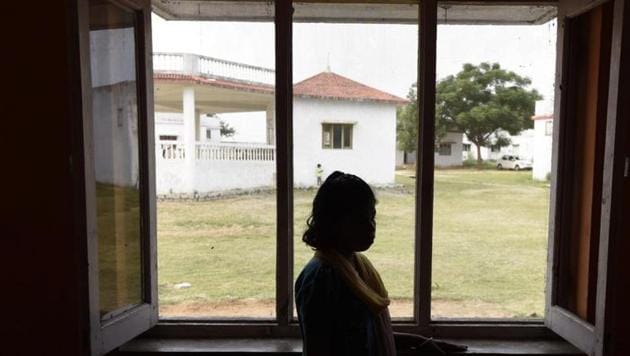 Delhi's house of horror: Teens allege molestation, growth injection
Girls rescued from the city's streets, human traffickers and brothels find a home at government shelters. But what is meat to be a safe space for rehabilitation has turned into a house of horror.
UPDATED ON MAY 02, 2017 10:00 AM IST
At least 10 teenage girls in a state-run west Delhi shelter home have accused its staff of molestation, forcibly injecting them with unexplained drugs, and beating them into submission if they tried to resist or complain.
The government home is for girls who are either rape survivors or rescued from the city's streets, human traffickers and brothels. But their rehab has turned into a house of horror.
At least two girls alleged that they were molested by the officials. Another girl, in her statement to police, alleged she was starved for days as punishment because she accused a member of the staff of torturing her.
Also, the girls accused the officials of injecting medicines, which were allegedly stimulating premature growth.
"The girls were allegedly given an Oxytocin-type substance that stimulates changes in their body. Police conducted a medical examination of syringe marks and registered a case. The officials are being questioned," a source said.
Oxytocin is a favourite among human traffickers who inject the banned drug into their prepubescent victims to spur their growth hormones and give them appear like adults. Most of these girls are raped repeatedly and sold to brothels.
The horrific ordeal at the Delhi shelter got exposed when one of the girls wrote to the Delhi Legal Services Authority in the first week of April about the human rights violations and torture.
The letter followed similar complaints from nine more girls, which prompted the authority to alert the Delhi Commission for Women (DCW).
Women's commission chief Swati Maliwal visited the home on April 8 and immediately wrote to police commissioner Amulya Patnaik, alleging that the girls told her team they were beaten and harassed.
Police registered an FIR on April 16, charging the officials who ran the shelter with criminal intimidation, causing harm by poisoning, criminal conspiracy and laws under the juvenile justice care and protection act.
Maliwal in her complaint accused the officials at the shelter of locking the door and refusing to let her enter when she went to meet the girls for the second time.
The girls allegedly lived in squalor — without adequate and nutritious food and proper clothing.
They were forced to wear the same set of clothes, a DCW spokesperson said.
Close