Delhi street kids dream big with the help of police
Updated on Mar 12, 2017 11:28 PM IST
The railway wing of the Delhi Police launched an 'open basic education programme', with the help of NGO Chetna for the reformation of children who live on the streets or run away from their homes. Some of them are preparing for civil services examination.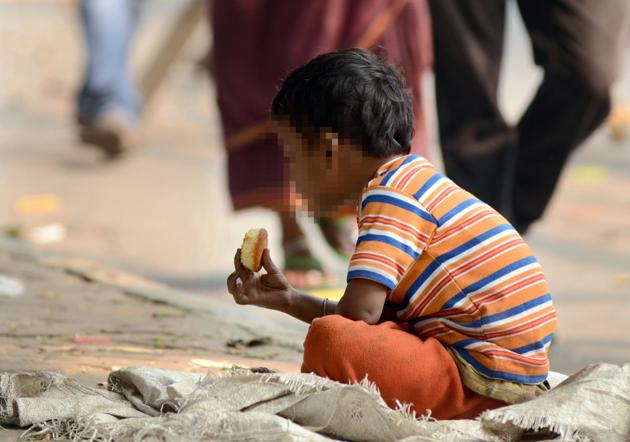 Kamlesh (18) is preparing for civil services examinations and hopes to get support to take coaching classes. Shailendra (19) is a supervisor at a company in Nehru Place. Twelve other boys have got jobs after studying. A school being run for street children at the Nizamuddin railway police station is transforming lives.
Most of these children were involved in drugs and petty crimes such as snatchings at one point. But their lives changed when the railway wing of the Delhi Police launched an 'open basic education programme', with the help of NGO Chetna for the reformation of deviant children.
Read: Delhi: 22,000 children went missing in last 3 yrs, 9,000 still untraced
Encouraged by the positive result, the Delhi Police decided to provide all possible support to these children so that they can excel in life.
According to the police, children living around railway stations are vulnerable and to engage them, one such school was opened at Nizamuddin police station and about 60 children, mostly ragpickers were enrolled in it.
"We started this initiative few years back and now more and more children are joining in. This will help them to reform themselves. Our objective is to rescue trafficked children, rehabilitate those who are away from their home and prevent them becoming victims of drug abuse. In the school that operates from the police station, teachers from NGOs take care of children and we have seen encouraging results," said Maneesha Bhatia, who as a volunteer, helped by engaging in various activities.
"Apart from teaching, refreshment is served to children and regular health check-ups are also organised by the police. A Delhi Police team has ensured that children don't slip into the crime world due to lack of constructive engagement opportunities," she said.
Read: Delhi jeans factory horror: Kids hit with hammer, made to work for 22 hours
In over three years, the Delhi Police have rescued over 3,000 children and managed to rehabilitate them. "This association with Delhi Police has really encouraged the children to come and study at this centre. After we engaged them in studies, they said they want to study more and do not want to go back to their old life," said Shaswati, who works with Chetna.
According to the NGO, since 2006, over 6,000 children, from railway platforms from Delhi to Jhansi covering eight major railway stations — Nizamuddin, Mathura, Agra, Gwalior and Jhansi — have been reunited with their families.
According to the NGO, every day 50-60 new children enter cities such as Delhi on trains. They are victims of lack of parental support, migration, city attraction, poverty, trafficking, among others.