Pink, blue, yellow, all taken: Delhi Metro running out of colours for new lines
Updated on Jan 27, 2017 02:56 PM IST
Delhi Metro is scouring the palette for six new lines which will have to be colour coded, a DMRC official said.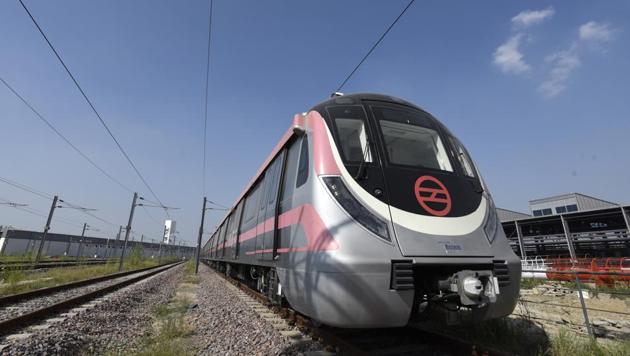 Delhi Metro is running out of colours and how.
The capital's most favoured public transport network is scouring the palette for six new lines which will have to be colour coded, officials of the Delhi Metro Rail Corporation told HT.
The nine existing lines of the Delhi Metro – used by an estimated 30 lakh commuters daily – is identified by a different colour, a method used to help people remember their ride easily.
"We prefer colour coding as it is easy to remember. We will definitely give distinctive colours to new lines that are coming up. We have an architect department which will come up with the new colours to be allotted to these lines," a DMRC spokesperson said.
The six new lines will cover 104km, crisscrossing the existing network and is expected to have a daily ridership of 8.5 lakh. Construction of the lines is expected to start soon.
The DMRC has already used up all the primary colours — red, blue and yellow — and secondary colours, which result from the mixing of the primary colours. Besides, Delhi metro also uses some of the tertiary colours, a mixture of the primary and secondary colours.
DMRC has so far used red, yellow, blue, green, violet, pink, magenta, grey and orange.
Some of the colours which the DMRC could use include rose, vermillion, azure and even black, though it is considered inauspicious by many in India.
Officials said primary colours were used for phase I lines, secondary colours for phase II lines and for phase III (new lines), tertiary colours are chosen.
DMRC has issued tenders for the topographical survey of the six lines after they approved by the Delhi government.
Officials said construction of the new lines is likely to start by August though DMRC is awaiting approval of the central government.
The lines under phase IV, in addition to the 140 kilometres added in phase III, are expected to free up traffic bottlenecks in congested central and southern parts of the city and help passengers from outer Delhi.
The phase III of metro expansion is likely to be completed by mid-2017, officials added.