Prime Minister's statement on coal block 'economical with the truth': BJP
Updated on Aug 30, 2012 07:43 PM IST
The BJP today alleged that PM Manmohan Singh had been 'economical with the truth' in his statement in Parliament on the coal block allocation issue as his allegation that states had objected to auctions is baseless as borne out by letters of chief ministers. Mulayam seeks enquiry by sitting judge | Sonia attacks BJP, says debate in Parliament can solve any issue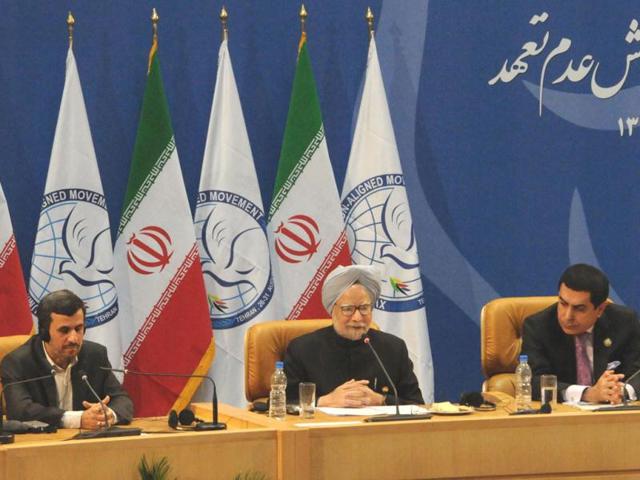 The BJP on Thursday alleged that Prime Minister Manmohan Singh had been 'economical with the truth' in his statement in Parliament on the coal block allocation issue as his allegation that states had objected to auctions is baseless as borne out by letters of chief ministers.


The BJP circulated a reply by then minister of state for coal Dasari Narayan Rao in the Lok Sabha on November 28, 2007, stating that the Centre's view is that rational bidding is unlikely to increase the cost of coal when compared to notified price of Coal India Limited.
"Through competitive bidding, prerogative in the selection of a lessee (coal block allottee) will be exercised in a more transparent and objective manner," Rao had said.
The BJP said this proves the Centre had decided in 2007 to go for auctioning of coal blocks but sat over the proposal. The party maintained that the Prime Minister's charge that reason for delay was objection from the states is misplaced.
"This shows that the Prime Minister was economical with the truth in his statement in Parliament. His own minister is saying in 2007 that all objections against auctions are untenable and auction is the right way and competitive bidding will introduce transparency," BJP chief spokesperson Ravi Shankar Prasad said.
He sought to know who, if not the Centre, then is responsible for the delay of these five years.
"More so, when 145 blocks were hurriedly alloted in 2005, 2006 and 2007," Prasad said.
BJP cited a letter written by Chhattisgarh chief minister Raman Singh on May 2, 2005 to Rao which does not oppose competitive bidding for captive mining of coal and only makes suggestions to the Centre while going for auctions.
Personalise your news feed. Follow trending topics