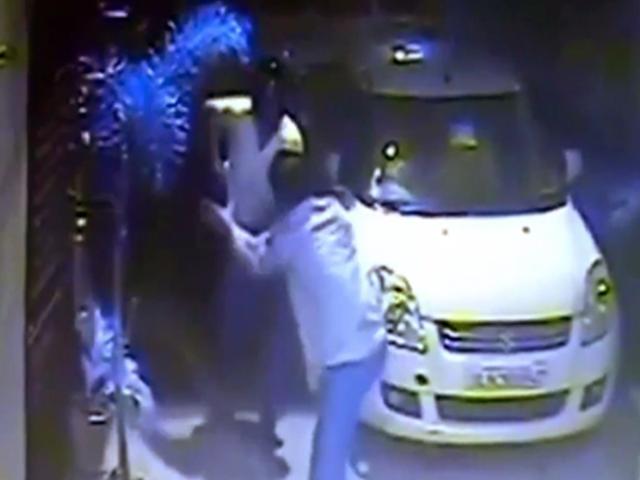 Put me behind bars if police find I staged attack on myself, says MLA Shunty
Delhi Police feel MLA staged attack for more security; Shahdara MLA Shunty denies claim.
Hindustan Times | By Karn Pratap Singh
, New Delhi
UPDATED ON SEP 06, 2014 07:22 AM IST
Was the early morning attack on Shahdara BJP MLA Jitender Singh Shunty staged? At least the Delhi Police seem to think so.
Shunty, however, was vehement in his denial. "The Delhi Police can put me behind bars if their investigation reveals that the attack was staged managed to gain media hype or to get security cover from the Delhi Police," said a belligerent Shunty in an exclusive interview to Hindustan Times.
Delhi Police sources, however, claimed that the attack was staged to get security from the force.
Shunty maintained that the attacker intended to kill him and said that he did not rule out the possibility of 'insider hand'. "There have been instances of people being murdered by their loved ones," Shunty said.
A few police officers believe that the attacker's motive was not to harm Shunty as none of the four bullets found their target despite being fired from close range. In fact, CCTV footage showed that two of the bullets being fired in the opposite direction.
Then there's the curious case of seven non-functional CCTV cameras between August 29 and September 1, which Shunty claimed were turned off by his domestic help by mistake. The police wanted to go through 15 days' footage to ascertain if anyone had conducted a reconnaissance of his house.
The police have prepared a sketch of the attacker on the basis of the physical description given by two eyewitnesses -- an advocate and a milkman. "When we showed the sketch to Shunty, he claimed the face resembled a person who had threatened him for not helping him out 20 days ago," said a police source.
However, one of the eyewitnesses claimed Shunty got some changes done in the sketch and that the drawing now does not resemble the attacker. "I had seen his face as he had thrown away the helmet in a nearby park while fleeing. Shunty, despite not having seen his face, still got some changes done in the sketch. This will eventually hamper the investigation," one of the eyewitnesses claimed.
When asked if the attack was the fallout of his political rivalry, the BJP MLA chose not to answer the question, saying he did not want to indulge in political blame game although he did say that he had a hunch that the attacker held a personal grudge.
On the issue of his security cover from the Punjab Police, Shunty clarified that the two commandos were provided to him on request by the Punjab government as he was getting several threatening calls.
Home minister Rajnath Singh reportedly called up Shunty on Thursday and assured him of all possible help.
Close