Air pollution is killing India's image across the world
Updated on Nov 19, 2017 07:29 PM IST
The air pollution due to the smog in northern India, in addition to the health hazards, is bound to have an economic impact. It will shape the international image of India. The negative image is also likely to affect domestic and international tourism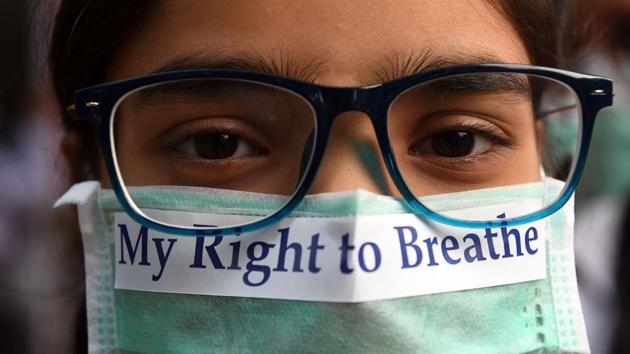 For long, India used to be a preferred posting for senior executives at multinational corporations. This was back in the days when India wasn't what it is now to these companies -- the most important market and source of talent outside the HQ -- and executives posted here could, apart from enjoying the kind of stature they couldn't have dreamed of back home, also take home hazard pay as it was called.
That, though, was long before India became the I in BRICS and also the fastest growing major economy in the world. Still, thanks to circumstances largely of its own making, India finds itself in a similar position now. Five years ago, an India stint was considered crucial to the resume of anyone who had corner-room aspirations in multinational corporations. It still is, only, not too many people may be willing to put their own health and that of their families at risk by working in New Delhi, India's capital, and home to most multinationals not in the banking and technology spaces. Diplomats, who are almost exclusively based in Delhi, are more career-minded usually, but even they are likely to baulk at a posting in what becomes, at least for a few weeks every year, one of the most noxious gas chambers in the world.
Recently NASA's Earth Observatory released images of northern India taken by its satellites. One image showed a thick white blanket of smog much of north India, including Delhi. But damaging as that image may have been, India should be more worried by another -- its image among diplomats and executives at multinational companies. In some ways, these people are citizens of the world. Their inputs and impressions about India matter. Judging from news reports on how diplomats and expat executives are dealing with Delhi's annual bad-air problem, their image of India is likely to be unflattering, even frightening.
Diplomats posted in India, especially in Delhi, are literally running for cover.
Costa Rica's ambassador to India Mariela Cruz Alvarez has left Delhi for Bengaluru to recover from a respiratory illness. The Thai embassy has requested Bangkok to classify New Delhi as a 'hardship post' because of the risk its staff face in breathing Delhi's polluted air. 'Hardship posts' would mean greater allowances and perks. In the first week of this month Prince Charles of Britain was in Delhi and when asked about the air pollution, he said he was "trying to get used to it".
The winds will eventually pick up and clear away the smog, but they won't be as effective in clearing the country's image. Only concerted and well-informed political action can do that.
Personalise your news feed. Follow trending topics