China updates Covid death toll
Jan 15, 2023 08:04 PM IST
The new numbers show that transparency is key. Beijing must use this chance to do better
China, on Saturday, said that close to 60,000 people died between December 8 and January 12 after having caught Covid-19 and reaching a hospital. The number included 5,503 deaths due to respiratory failure while the rest were attributed to other ailments combined with Covid. Till the toll was updated, the country, where the coronavirus was first seen in late 2019, had an official death count of 10,775 since the beginning of the pandemic. While China's Covid data has always been opaque, the lower toll was attributed to an iron-fisted approach of stamping out outbreaks with lockdowns, till it became untenable due to the Omicron variant that spread quickly. Forced by mass protests to undo that approach, China reopened in December and, for some reason, stopped reporting data on Covid-19 deaths and infections.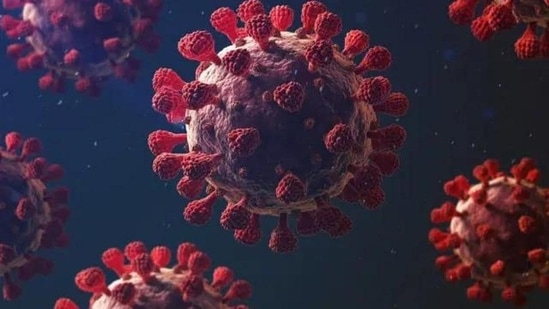 Last week's update is a welcome return to basic pandemic data disclosure every country needs to do. In itself, the data carries no surprises — a rapid and intense wave is to be expected in a population with little past exposure and poor vaccine coverage. That many may have died of other ailments while Covid-positive too ties in with the experience of incidental Covid diagnoses in people taken to hospitals for other reasons during the Omicron waves in other nations. The numbers also suggest that the rate of deaths and hospitalisations may be relenting, which too is not a surprise — waves tend to taper as suddenly as they rise.
But much still remains to be done. China has counted only deaths from pneumonia or respiratory failure in its official Covid-19 death toll, a narrow definition that excludes many deaths that would be attributed to the coronavirus in much of the world, including India. The rate at which the country uploads genome sequences — which identifies mutation details — to open access databases such as the GISAID is abysmally low. In the period when 60,000 deaths took place, for example, only about 1,000 sequences were uploaded. The World Health Organization, late on Saturday, rightly called on China to release more data. The country must also offer a better view into how seriously the disease is manifesting and who seems to be getting hit worse, and with what symptoms. Countries and their governments only do themselves and the world a disservice by hiding any facet of the epidemic within their borders — such opacity invariably leads to missed warning signs. China is already in the dock for its behaviour at the onset of the pandemic. It has a chance to do better now.
Enjoy unlimited digital access with HT Premium
Subscribe Now to continue reading