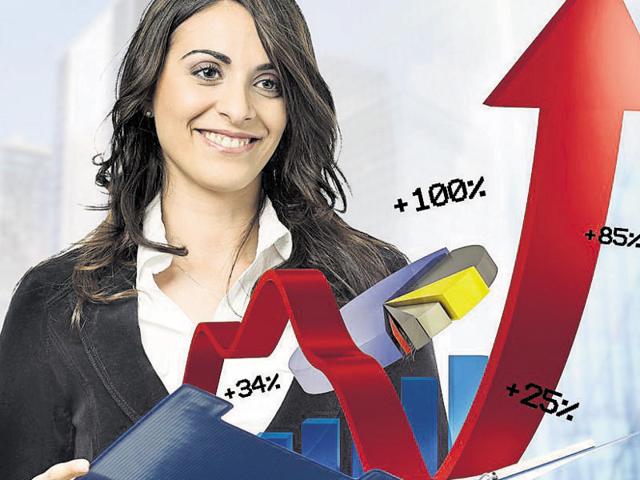 Career counselling: A career in actuarial science
Good job opportunities for actuaries in India
Hindustan Times, New Delhi | By Usha Albuquerque
PUBLISHED ON APR 28, 2016 06:32 PM IST
I am a final-year student in BSc (honours) mathematics. I wish to pursue my master's in subjects that involve application of mathematics such as actuarial science. Please guide me.
-Amar Singh
A master's degree in actuarial science is offered to graduates of mathematics, statistics or economics at Kurukshetra University, Goa University, and University of Mumbai. Narsee Monjee Institute of Management Studies, Mumbai, and the Institute of Insurance and Risk Management, Hyderabad also offer post graduate diploma in actuarial science and insurance management. However, if you wish to become an actuary, you need to pass the exams conducted by the Actuarial Society of India, and undertake mandatory experience to qualify as Fellow of the Institute of Actuaries of India. For this you need to qualify in the Actuarial Common Entrance Test and take up the actuary study course and qualify in 15 papers over four stages. If you clear nine papers in the core technical series and all papers in core application, you are eligible to become associate members of the institute. While most general insurance and health insurance, national and multi-national insurance companies prefer to recruit actuaries who have completed all the papers, pension firms, investment consultancies, risk management companies, banks, stock exchanges, and accounting firms also recruit associate members.
Read more: Career counselling: Easy ways to fund your studies abroad
Biostatistics and demography are also good options, but before you decide on which course of further study you wish to pursue you must consider the kind of job you can get and decide if that is the choice for you. Other areas you could think about include operations research, and data analytics. In fact, data analytics is one of the fastest growing jobs with some of the top consultancy companies like Morgan Stanley, Boston Consulting Group, Merill Lynch and Goldman Sachs hiring professionals trained in data and business analytics. Many of the business schools including the Indian Institutes of Management, Indian School of Business, Hyderabad and others offer certificate courses in data and business analytics which would enable you to get into this field.
I am a final-year economics (honours) student. Please suggest some career options apart from MBA.
– Richa Kareer
Your study of economics must have helped you understand that this subject has applications in practically all sectors such as industry, law, energy, health, education, agriculture, the environment, and many other areas. It has also probably developed in you many skills like analytical and critical thinking and problem solving. It is for this reason that an economics background provides you a base of knowledge for pursuing a wide range of options.

Most students who wish to pursue jobs with corporate organisations, whether in manufacturing, transport, communications, banking, insurance, and so on, take up the MBA. After an MA in economics, other than academics, you can work with government or government agencies and research organisations where you could conduct research, monitor economic trends, develop economic models on a wide variety of issues, which can be used by governments, organizations and companies to make informed decisions.

An MA in economics can also enable you to join the Indian Economic Service through the Indian Engineering Services exam conducted by the Union Public Services Commission. This is a central governemnt service that handles economic planning and analysis for government organisations and departments, and is involved with the planning commission, and government financial organisations. Moreover, if you are good with numbers and accounts, you can choose to go in for finance related careers, such as banking, CA, company secretary, ICWA, CFA etc. If you are creative with strong communication skills, postgraduate diploma courses in advertising is another option for economics graduates, for jobs as accounts executives, and media planners in advertising agencies. Law is another good option for economics graduates.

Moreover, there are other careers such as travel and tourism, publishing, hotel management, sales and marketing and many others which you can also pursue after graduation in economics. The choice of career is based on your aptitude and your interest areas, rather than on the subjects you have taken. Once you identify these and the broad arena and environment you see yourself working in, you should be able to choose your career easily.
Send your queries at ­hteducation@­hindustantimes.com or to Career Counselling, HT Education, 1st floor, HT House, 18-20, KG Marg, New Delhi-110001. The columnist is director of Careers Smart, and author of the Penguin India Career Guides Vol 1 and 2
Close