DU risks funds cut as it is yet to sign MoUs with Centre
During the last academic session, the HRD ministry and UGC had entered into pacts with varsities which laid down various parameters for them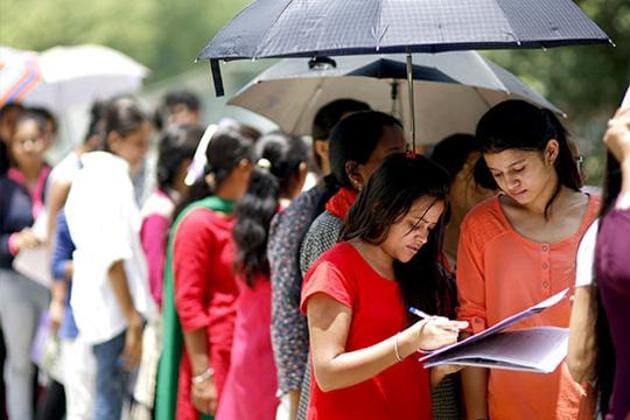 Updated on Nov 04, 2019 03:48 PM IST
Hindustan Times, New Delhi |
, New Delhi
Amandeep Shukla
Delhi University at least "technically" continues to be at the risk of getting its funding curtailed since it remained the only significant exception to almost all of the 40 central universities which have signed memorandums of understanding (MoU) with the University Grants Commission and the HRD ministry. The MoUs lay down achievement targets and also form the basis of grants allotted to the institutions.
"Like last year, the tripartite MoUs are being signed again and most varsities have already entered into these pacts. However, DU continues to be an exception. Since, the varsity has not signed it, its funding can be curtailed. However, in a recent meeting the vice chancellor has assured that he would try to get the proposal cleared through the varsity's executive council to pave way for the pact to be signed," a senior HRD ministry official said.
During the last academic session, the HRD ministry and UGC had entered into pacts with varsities which laid down various parameters for them. The parameters spelled out in MoUs related to various targets, including filling up vacancies, utilisation of resources, output targets in terms of programme of work and action plan, etc, the official said.
The ministry had even carried out reviews of the varsities according to the MoUs.
The Delhi University (DU) was the only institution among the 40 central varsities under the UGC's purview that had not signed the pact, the official said.
The MoUs are being signed in line with the general financial rules of the Union government and since DU has not complied with it, technically its funding can be stopped, another government official said.
"However, keeping in view the overall scenario and the interest of the students such an action was not taken even last year," the official added.
According to rule 229(11) of the general financial rules, autonomous organisations as also others with a budgetary support of more than Rupees five crores per annum, should be required to enter into a MoU with the administrative ministry or department, spelling out clearly performance parameters, output targets in terms of details of programme of work and qualitative improvement in output, along with commensurate input requirements.
"The output targets, given in measurable units of performance, should form the basis of budgetary support extended to these organizations. The roadmap for improved performance with clear milestones should form part of the MoU," the rule states.
Topics
Close Story
Personalise your news feed. Follow trending topics