Want to be a head hunted data scientist? Top skills employers look for
Here is a round-up of the essential skills that employers look for when they hire a data scientist. We also tell you how to cultivate them.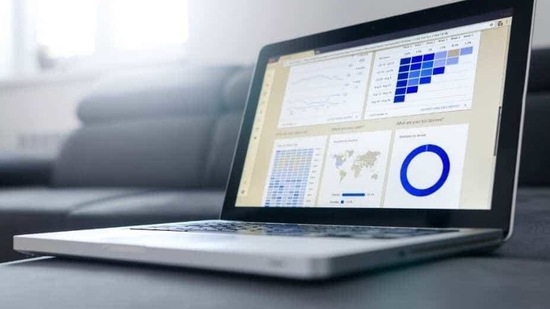 Published on Mar 10, 2021 06:13 PM IST
Over the last few years, career prospect in data science has grown remarkably in India and all over the world. According to some estimate, India seconds United States while it comes job opportunities in the field with 50,000 positions available. Efficient data analysis is the key to success for big multinationals as it gives them an insight into the demands of their customers and helps them make effective business strategies.
The job of a good data scientist is to work on structured and unstructured data with algorithms and come up with statistically-backed predictions and recommendations. Apart from relevant degrees and technical know-how you need to be equipped with certain abilities to be a head hunted data scientist. Here is a round-up of the top 5 skills that employers look for when they hire for this position. We also tell you how to cultivate them.
Technical flexibility
Proficiency in programming languages such as Python, R and the likes is the basic requirement for a data scientist. However, the flexibility is an essential quality of a good candidate needs to be equipped with. This skill equips data scientists to work with unfamiliar codes and formats, allowing them to create their own tools in the absence of a solution.
Harness the skill: Practise writing code every day and keep challenging yourself. Try a new tool that you have come across instead of just reading about it. Follow a tutorial if possible. Pick up an algorithm and make an attempt to explain in English how it works in a coding language you are not familiar with.
Statistical thinking
Data science experts are required to transform data into information. So, statistical expertise is a non-negotiable skill for them. They have to know their algorithms really well. Their statistical thinking skill has to be sharp enough to enable them to spot inappropriate data.
Harness the skill: Create a script to find out how many YouTube video descriptions contain the word 'and'. You can also try to dig out what percentage of Wikipedia articles have the article 'the' in them.
Effective communication
The information provided by data scientists are used by the top management of companies to make crucial business decisions. So, as a data scientist, your job is not only to provide authentic, well-informed data but also to ensure that the non-technical teams are able to decipher your technical findings. You have to present it to them in a language that can be easily comprehended and interpreted for strategic decisions.
Harness the skill: Practise presenting data in the form of a story. This will help your non-technical colleagues understand your report better, which is a pre-requisite to effective business planning. Also, try to visualise your data and present it in the form of simple graphs and charts.
Business acumen
You cannot be a good data scientist if you do not have solid understanding of business. Your company will need you to know the industry it is catering to so that your findings are aligned to its business goals. Without a strong business sense, you won't be able to come up with effective business solutions for your company.
Harness the skill: Invest time to research on the business operations of various companies. Dig deep into their unique problems and understand how your data can lead them towards their business goal.
Topics
Close Story