Kashmir civil service exam topper lost home to terrorists, but didn't forget dream
Dec 20, 2017 06:20 PM IST
At 27, Anjum Bashir Khan Khattak has not only cracked the elite exams conducted by the Jammu and Kashmir Public Service Commission (JKPSC), he has topped the merit list too
Cracking the Jammu and Kashmir Public Service Commission (JKPSC) was a dream Anjum Bashir Khan Khattak harboured since his school days, but topping the exams came as the icing on the cake.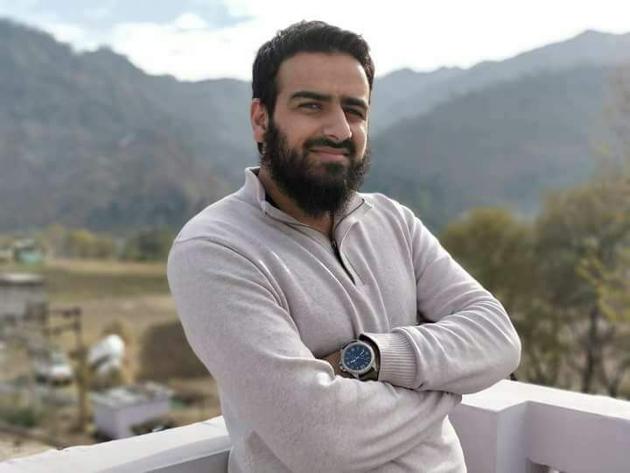 The proud 27-year-old cleared the Kashmir Administrative Service (KAS) exams in his first attempt open merit list. For the young officer-to-be, it means a lot, especially because as a child he had to face the wrath of insurgency.
"In 1990s, Surankote had been in the grip of peak insurgency, and in 1998, my ancestral house was torched by terrorists at Mohra Bachai (in Poonch district's Surankote)," recalled Khattak, who teaches math in a local government school.
It was when he was in class 8 or 9 that he started harbouring dreams of cracking the KAS exams.
After completing engineering in computer sciences from Baba Ghulam Shah Badshah University (BGSBU) in Rajouri in 2012, he started preparing for the civil services on his own.
"I never went to any coaching centre. I did all the preparation by myself. My focus was on presentation," said Anjum attributing his success to his parents, who supported him through thick and thin.
Anjum's father Mohammed Bashir Khan is a retired lecturer and his mother Ghulam Fatima is a government teacher.
Coming from an academic background helped him to stay focused.
During his days in BGSBU, he developed an interest in current affairs, politics and public administration, taking his interest forward.
The secret of his success, he reveals, is not in spending hours only on books. "One must be consistent and should study topics. I never studied after 11 in the night."
For the prelims, Anjum opted for public administration, and in the mains, he chose anthropology and public administration, saying that public administration has always remained his favourite subject.
On why he didn't go for the national Union Public Service Commission (UPSC), Anjum said he was the only child of his parents.
"I want to remain with my parents. We have already seen turmoil. Therefore, I decided to prepare for the JKPSC to serve my people and at the same time remain with my parents," he said.