Weeks after Rohith's death, Modi to review HRD ministry functioning
The last such review had taken place in 2015. According to senior officials the review will take place on February 17.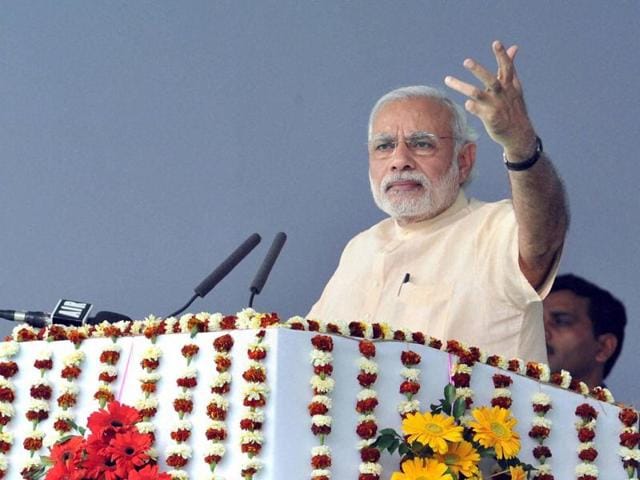 Updated on Feb 08, 2016 08:21 PM IST
Prime Minister Narendra Modi is likely to take a close look at the higher education sector during a meeting to review functioning of the human resource development ministry, under fire over the suicide by a Dalit scholar alleging discrimination on campus.
The meeting, to be held on February 17, is likely to discuss a number of issues including the lower rate of enrollments and implementation of various schemes in higher education.
A senior HRD official termed the review a routine exercise for an update on the ministry's schemes but sources claim that a range of issues related to central universities are likely to feature.
HRD minister Smriti Irani and the higher education secretary are expected to be present at the meeting, which comes in the backdrop of the suicide by Dalit scholar Rohith Vemula in Hyderabad. The incident had sparked outrage across the nation with opposition parties and activists accusing HRD ministry's discriminatory policies of driving the student to commit suicide.
A number of higher education schemes had been announced by the ministry aimed at improving the current system including IMPRINT, a one-stop research funding mechanism, which stressed on developmental research and a national institutional ranking framework among others.
Read more: Dalit student's suicide: Is Modi losing touch with the youth?
The review meeting will be held a day before Irani's session with vice-chancellors of all 46 central universities to discuss ending possible discrimination of socially disadvantaged students.
An analysis of government figures shows a sharp dip in the rate of growth in enrollment of Scheduled Caste (SC) and Scheduled Tribe (ST) students in higher education over the past four years.
A community-wise gross enrollment ratio (GER) – the ratio of the youth in universities and colleges compared to the total number of youth in higher education age group of 18 to 23 years – also reveals how fewer SCs and STs were getting into colleges.
Only 18 of every 100 SC youth made it to college in 2014-15 against a national average of 23.6. For scheduled tribes, the ratio was much lower at 13.3, underlining the skewed employment opportunities for the socially and economically disadvantaged.
The survey covered 3.3 crore students who had enrolled in colleges and universities, including about 45 lakh SC and 16 lakhs ST youth in 2014-15.
Close Story
Personalise your news feed. Follow trending topics