We will not be abolished, will find a way, say Women's Studies Centres
Updated on Sep 28, 2017 04:31 PM IST
The crisis began with the 12th Five Year Plan (FYP) officially ending in March.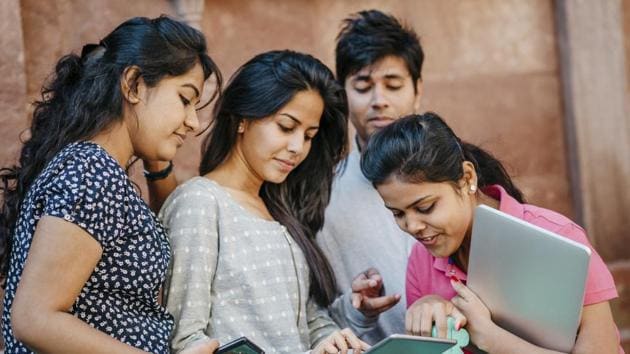 As Women's Studies Centres (WSCs) across India face an uncertain future -- with the continuance of on-going schemes beyond September 30 subject to a University Grants Commission (UGC) review -- researchers assert they should not and will not be abolished, come what may.
Battling apprehensions and insecurity, WSC researchers and staffers are seeking the integration of these centres with the university system and looking for alternative ways of funding and running them.
"Women studies was important 30 years ago and is still important. An enormous amount of work has been done by the centres and it would be a pity to lose these institutional resources that have been built with a great deal of labour," Samita Sen, Director, School of Women's Studies, Jadavpur University (JU), told IANS.
The crisis began with the 12th Five Year Plan (FYP) officially ending in March.
"These programmes were under the Plan part of UGC's budget and now the Plan has been abolished. So the UGC now has to take a decision on what to do with all the schemes that were under the Plan budgets. We had no clarity as to what will happen till the very end. They kept us hanging by a thread until the 29th of March when we got a public notice that said everything had been extended on the same terms for a year," Sen explained.
It was a "huge relief" and universities then renewed all contracts, Sen said.
"Then, in June, we got another circular which kind of said 'sorry we made a mistake and this is not for a year but for six months and everything will end on September 30'; so you can imagine it was a huge blow," said Sen, adding that three teachers and five non-teaching staff are employed in the WSC at JU.
"The UGC doesn't have the power to abolish them. It can only say 'I won't give you money'. If we are to be abolished, our university would have to do it. So the point of resistance should be 'whatever you do, we will not be abolished'," Sen explained.
"The UGC is not the only source of institutional continuity... We will find a way. We would have to think of alternative ways," Sen asserted.
Ameer Sultana, chairperson of the Department-cum-Centre for Women's Studies and Development, Panjab University, agreed.
"The Central government, which is harping on women's studies, should maintain them. Many of them have been working continuously for three decades and their role must be acknowledged. At times, staffers and scholars have also worked without pay, due to pure dedication. These centres should be integrated with the university system so that they can avail of regular university facilities," Sultana told IANS.
The varsities have written to the UGC requesting it to honour their contracts.
"There was no clarity as to what the UGC's response would be. In the meantime, the Indian Association for Women's Studies began to campaign. The fear is that, given the general tenor of things, there will be cuts and the cuts will fall on certain kinds of subjects and women's studies is likely to be among them," Sen said.
Out of that fear people began to mobilise, she noted. "We mobilised in anticipation and the UGC gave us a circular saying after our campaign the government at this moment has not announced any cuts for women studies," Sen said.
"The UGC has said all expenses will stop end of September. There will be a review and after the review there will be an announcement."
Although things could still go south, Sen seemed hopeful. "The last public notice displays a certain amount of goodwill that they are willing to announce there is no plan to cut."
Sen said the immediate crisis, with respect to paying staffers their salary, was over.
"Our VC has spoken to (West Bengal) chief minister Mamata Banerjee. For the six-month contracts that have already been issued, the state government will pay the full salary so the immediate crisis is over.
"They are playing a waiting game and we have to play with them. I think it is highly unlikely they will abolish it altogether, but they will probably severely curtail it, probably seek to modify its nature," she added.