Karan Johar slams actors who ask for
₹

20 cr fee but can't assure

₹

5 cr opening: 'Might be murdered for saying this'

Jan 05, 2023 03:54 PM IST
In an upcoming podcast, Karan Johar is going to discuss the business of films and talk about actors who seek ₹20 crore while failing to deliver ₹5 crore on opening day. He had called them delusional in a previous interview.
Filmmaker Karan Johar is all set to appear on the latest episode of a podcast and spill the beans about the industry. In the new promo from the show, he mentioned how he lost money with his film Student Of The Year, which launched Alia Bhatt, Varun Dhawan and Sidharth Malhotra. He also called the Telugu film industry 'most lucrative.' Also read: Karan Johar on actors who are yet to 'prove themselves' demanding ₹30-35 crore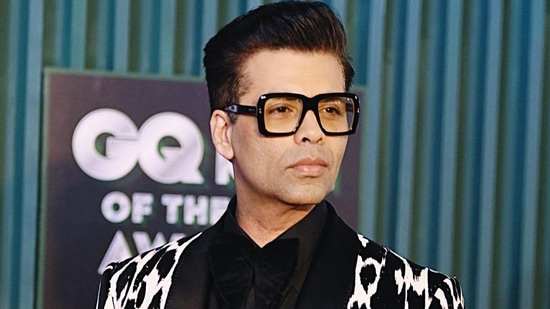 On Masters' Union podcast, Karan Johar said his company Dharma Production started with two people, just like a start-up. He recalled Yash Chopra telling him 'a film never fails, a budget does.' He further said, "Like I told you about Student Of The Year. Like I made a hit film and lost my money. I literally popped a pill every night."
"I have so much emotion. My heart lies in Hindi cinema. But if you ask me, as a business person, I think Telugu is a far more lucrative industry," he added. When asked who is earning what part of the film money, the filmmaker replied, "Unfortunately, a pie of that is with the movie stars. I might be murdered for saying this, but if you are opening to five crores and you are asking me for 20 crores, how is that fair? Delusion is one disease that has no vaccine."
In the same video, Karan also asserted that there exists no 'black money' in the industry. He assured that no money comes from 'irrational sources.' Reacting to the promo, fans took to the comment section and shared their excitement for the upcoming full episode. One of them commented, "You can hate him or love him. But you can't ignore him. That's Karan Johar for you." "He's mostly been honest about Telugu cinema, South cinema and also cinema in general (about business and movies). I appreciate karan for that. Can't wait for the whole podcast. Looking forward," added another one.
However, this is not the first time that Karan Johar has slammed actors with big salary demands. Previously in 2018, he had said a few major stars in the industry had deluded themselves into believing they still had the power to draw audiences. He said that they demand salaries in double digits but can't open a film.
Last year, during a roundtable discussion hosted by Galatta Plus, Karan said, "Today if I want to launch a new talent, a new boy or girl, nobody is going to watch that film. Because we'd have to promote that film so much that how do you recover that PNA (personal networking agency). So the way the marketing goes in other languages, Hindi is ridiculous."
Karan Johar's next film is Rocky Aur Rani Ki Prem Kahani, releasing this year. It stars Alia Bhatt, Ranveer Singh, Dharmendra, Shabana Azmi and Jaya Bachchan.