Shefali Shah turns to social media to help in COVID-19 crisis: It stops me from feeling useless
Published on May 29, 2021 04:59 PM IST
Actor Shefali Shah says every passing day of the ongoing health crisis is heartbreaking, adding that she is trying to use her social media to help in some way.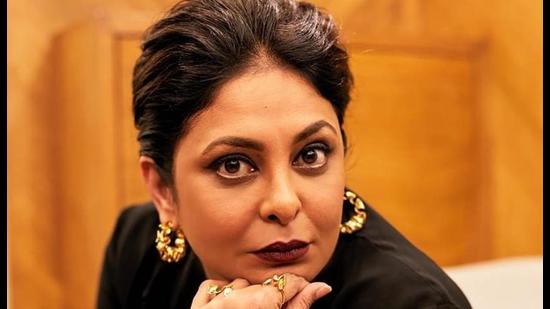 Actor Shefali Shah felt helpless and restless seeing people struggle to get access to life saving resources amid the Covid-19 crisis, and that's when she turned to social media to amplify these requests.
"I started to share people's requests on my social media to help somebody for anything. I've never found social media as useful or important as I do today," she admits.
Shah, 48, reveals that she gets "hundreds of messages" seeking help, and even if five people get what they're looking for through her handle, she feels grateful.
"I'm not doing anything, and just sharing whatever is coming to me. I'm trying to get answers to the queries. I'm doing this because I was feeling so redundant, and kept wondering, what is it that I can do?" she says.
Though she found the answer to the question on social media, she isn't sure if that's enough and if she's doing the right thing or not.
"I'm not getting all that. But, I know that people aren't getting information, and I'm just sharing it. And I know it's not like, 'Maine kuch kiya hai (to help that person), but at least you feel someone got the help they needed," she shares, adding, "It's overwhelming, but right now, I'm obsessed with this, so I don't feel useless".
When it comes to coping up with the sense of sorrow, the Delhi Crime actor agrees the second wave has been particularly harder to handle.
"During the pandemic, it hit me how fragile life is. Honestly, this time around, the lockdown isn't like last year. I can see people driving cars outside. Last year, it was a big one because we just didn't know how to cope with it. This one is replayed, but this time, it has hit us harder," she shares.
Looking into her own life, the actor recounts how her family, too, battled the deadly virus. "My mother got Covid, and we had to admit her into a hospital. After two days, my dad also tested positive and was admitted; he just had a bypass. And today, what I miss the most is that I can't get them home, or I can't go and stay with them," Shah tells us and goes on to share, "All I could do at that time was stand under the building, watch my mum get into the ambulance, go to the hospital, I was standing outside the hospital. There was nothing I could do, except chasing doctors and calling them at random hours".
Much like others, the Ajeeb Daastans actor also has had many realisations during the pandemic. The first and foremost being how we take a lot of our relationships for granted.
"That has hit me hard. I can't see people I love. Last year, the only time I used to see my parents was when I used to go outside the building to drop groceries. The gate was shut, and they'd come down just so we could see each other," she concludes, expressing gratitude that "people around me are safe".
Personalise your news feed. Follow trending topics