Eken Babu writer Sujan Dasgupta found dead in his flat, Anirban Chakrabarti react 'I'm at a loss of words'
Jan 18, 2023 03:50 PM IST
Writer Sujan Dasgupta who is popular known for creating Eken Babu, died in Kolkata. He was found dead at his apartment in Survey Park area of Kolkata.
Sujan Dasgupta, the writer of Bengali detective series and movie on Ekendra Sen, aka Eken Babu, died on Wednesday morning. He was 80. According to multiple Bengali news reports, he was found dead in his South Kolkata flat by his staff. Reportedly, he was alone as his wife went to Shantiniketan. Also read: Anirban Chakrabarti wishes to see Saurabh Shukla as Eken Babu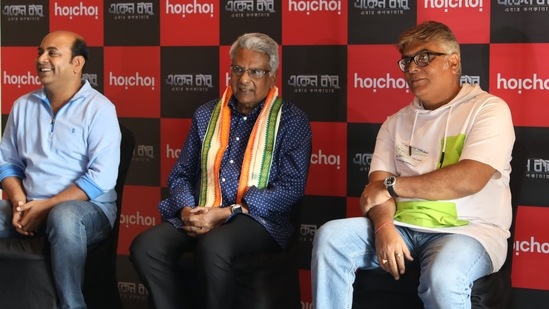 Currently, Survey Park Police of Kolkata is investigating the death case. His body has been sent for a postmortem. Amid this, actor Anirban Chakrabarti who plays Eken Babu said in a statement, "I honestly don't know what to say about this, I'm at a loss of words. Sujan Dasgupta is someone I owe a lot to. I am Eken Babu to a lot of people first and Anirban Chakrabarti second, and to think that the man behind that very character is no more just breaks my heart."
"Sujan Da, was someone who was extremely talented and witty, he used to often quip saying that he had imagined Eken Babu to look different on screen, but ever since I played the character, that's how he visualises Eken Babu now. This statement shall always live on in my heart, as shall Sujan Da. I'll deeply miss him," he added.
Sujan Dasgupta lived in the US. He was visiting Kolkata to attend the launch of Hoichoi's Eken Babu Ebar Kolkatay. He was last seen at the press conference where he was joined by Anirban and the director Joydeep Mukherjee.
Eken Babu is a popular detective series across all age groups. It revolves around the eccentric and quirky detective, Ekendra Sen who unwillingly solves his cases.