Rishab Shetty to be replaced in Bachelor Party as he is busy with Kantara 2, says Diganth: 'He is nowhere to be found'
Updated on Nov 26, 2022 08:09 PM IST
Rishab Shetty has apparently been replaced in Rakshit Shetty's upcoming comedy film Bachelor Party, as he is unable to give time to the project due to a planned Kantara sequel.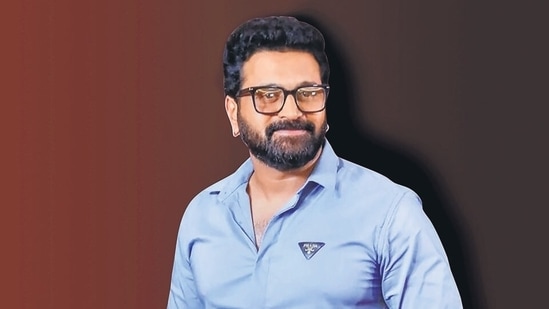 Rishab Shetty may have been replaced in Bachelor Party, the upcoming film slated to be directed by his friend and colleague Rakshit Shetty. And going by the words of Diganth Manchale, another cast member of the film, it is because Rishab has no time as he is making a sequel to his blockbuster film Kantara now. Also read: Rishab Shetty says no Bollywood actor can play his role in Kantara
Kantara, directed by and starring Rishab, is the second-highest-grossing Kannada film of all time, with a worldwide gross of over ₹400 crore. There have been calls for a sequel ever since the film's success last month. But Rishab has not confirmed if he is indeed making one. He was supposed to begin shooting Rakshit's Bacheloe Party later this year. The film also stars Diganth and Achyuth Kumar.
In an interview with YouTuber Madhu Sudan Gowda, Diganth said, "We had announced Bachelor Party, but then Rishab is nowhere to be found these days. We are very proud that he made a film that has got national recognition. He said that he is now going to make Kantara 2, and will be busy with that, so we are looking at replacing him in the film."
Rakshit Shetty had announced Bachelor Party in September, before the release of Kantara. The film is slated to be a comedy. Rakshit had shared the announcement on Twitter, writing, "Happy and delighted to announce #ParamvahStudios' next project, an adventure comedy film, "Bachelor Party"." The tweet featured a poster showing the three leads in goofy avatars in a car.
However, reports emerged last week that Rishab had requested he be excused from the project. Unconfirmed reports claimed that Rishab wanted to leave the project due to creative differences, which had created a rift between him and Rakshit. Neither party has commented on the rumours so far though.
Rakshit's last release---777 Charlie---was also a commercial success, earning over ₹100 crore at the box office and becoming the fifth-highest-grossing Kannada film of all time at the time of its release.
Topics