Nia Sharma on staying away from TV:Not having work gets you low
Updated on Dec 02, 2021 06:23 PM IST
Actor Nia Sharma opens up on not getting much work offer on TV. From her not consciously staying from TV to her aspiring to be a Boss Lady, Sharma talks like never before.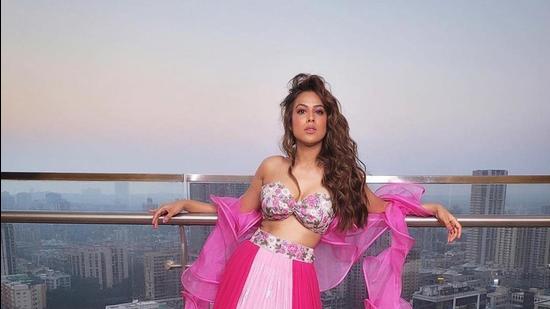 Actor Nia Sharma's last stint on TV was in 2020. Ask her what is keeping her away from the small screen and she candidly confesses, "Honestly there's not much work that has come my way. I'm not consciously keeping away, but this year no project has materialized for me. I don't know why nothing is coming my way. Nobody has approached me!"
Although music videos have kept Sharma occupied, she admits she does get affected by scanty work. Sharma shares, "Not having work gets you low. I'm not out of work, but when you sit home for long time, it gets to your head, you start thinking 'what next?' It hits you once in a day."
Partying is Sharma's coping mechanism against gloomy thoughts. "I try staying positive and gather myself up. I've worked hard for such a long time, so even if I sit at my place for some time, doesn't mean I've hit a low of my life," says Sharma.
Ask Sharma what she aspires next and she quips, "I want to be a boss lady. I want to do bigger projects; I want my work to do the talking. I want to get into business and be the woman who makes shit loads of money."
Personalise your news feed. Follow trending topics