House of the Dragon star opens up on filming that disturbing episode 1 childbirth scene: 'It was a bloodbath'
Published on Aug 25, 2022 06:51 PM IST
Spoilers for House of the Dragon episode 1 ahead: The show's pilot episode features a gruesome scene involving actor Sian Brooke, which many have found a bit too bloody.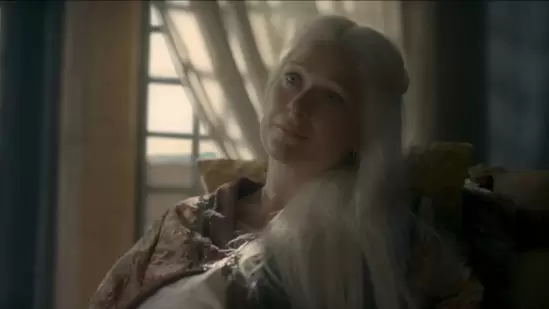 House of the Dragon, a spinoff/prequel series of Game of Thrones, began streaming this Sunday. And just like its predecessor, the show contained some heady doses of violence and sex. In the very first episode, one particular scene shocked quite a few viewers, both in terms of how bloody and how disturbing it was. Sian Brooke, the actor who enacted the said scene, has now opened up on her experience filming it. Also read: House of the Dragon director defends episode 1's disturbing childbirth scene
Spoilers for House of the Dragon episode 1 ahead!
House of the Dragon is set close to 200 years before the events of Game of Thrones when the Targaryen dynasty ruled Westeros. House of the Dragon opens during the reign of King Viserys (Paddy Considine), whose queen Aemma Arryn (Sian) is expecting a child. The king is convinced it's a boy, the heir to his throne. In the end, the queen dies in labour after a long, bloody, and brutal delivery where masters are forced to cut the young prince out of her. Many viewers and critics felt disturbed by the brutality of the scene.
In an interview with Variety, Sian spoke about filming it and said, ""It was a bloodbath. Behind that belly was a whole bag full of blood and fluid. When the incision was made, they would have to time it with pumping this blood out of the belly." She added that the blood was "cold and wet, seeping all over," and as the gruesome scene ended, "it looked like a horror movie,"
The actor added that she spent almost the entire scene screaming as her character was shown to be in considerable pain. "I was definitely quite hoarse. My children couldn't really hear me for the next 48 hours, but that's probably the best thing on their part. For a couple of days after filming, it sounded like I'd been out on a very good night and had a very good time. Sadly that didn't happen; I was lying on the bed screaming," she said.
House of the Dragon is based on George RR Martin's Fire & Blood and focuses on the Dance of the Dragons civil war in the Targaryen dynasty. Fire & Blood is a companion book to the author's A Song of Ice & Fire series, on which Game of Thrones was based. The show streams in India on Disney+ Hotstar with a new episode releasing every Sunday.
Personalise your news feed. Follow trending topics