Centre's clean air plan goes beyond Delhi, urban India and outdoor pollution
Mar 12, 2018 10:00 AM IST
The action plan seeks to reduce air pollution by half in five years and aims to ensure all cities meet the national air quality norms.
A draft of the National Clean Air Programme that the Union environment ministry will finalise in less than a month broadens the focus from Delhi to 100 non-attainment cities across India and calls for guidelines on indoor air pollution.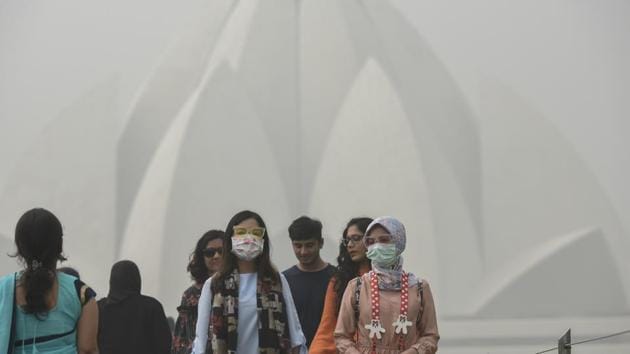 The ministry told the Supreme Court on Friday that the plan, that seeks to reduce pollution by 35% in three years and 50% in five years, will be finalised within four weeks.
Stay tuned with breaking news on HT Channel on Facebook.
Join Now
The country's apex pollution regulator, the Central Pollution Control Board, has identified 94 cities that persistently flout the national standards for particulate matter pollution and are called "non-attainment cities," and a few others that flout norms for other pollutants.
The action plan also aims to ensure that all locations in the country meet the national air quality norms, however, a time frame was not provided in the draft version that was shared with Greenpeace India through an RTI request.
"This should have happened 20 years ago, till now they have been dumping polluting industries, vehicles outside Delhi," MC Mehta, environmental lawyer who is a petitioner in the decades-long case to tackle air pollution in the top court.
Less than 10% of 4,000 cities in India covered by the manual air quality monitoring network. The plan aims to expand the network from the existing 680 stations to 1,000 stations. Continuous air quality monitoring which helps generate regular updates useful for the public, will be expanded from 40 cities to 67 cities with the number of stations growing from 55 to 268.
The monitoring of PM2.5, fine particulate matter that is capable of penetrating deeper into the body and causing harm, will be increased from 67 stations to all the stations in the country.
Calling indoor air pollution and ozone a "neglected issue" in rural areas, the National Air Quality Monitoring Programme 50 monitoring stations will come up in rural areas.
"Indoor and outdoor air pollution is linked. These are things that have to be taken into consideration, if other countries are doing it why not India?" Mehta said.
Air pollution plans are to be drafted for all the non-attainment cities. However, since the pollution sources, contributions and options available for cities will vary, each city will have to conduct source apportionment studies to start with. Till now, apart from Delhi, no other city has an updated and comprehensive source apportionment study. For six such cities, these studies have been commissioned but the plan is to do them in all the 100 cities.
As of Friday, 51 cities had submitted air pollution action plans to the CPCB, according to A Sudhakar, member secretary, CPCB.
Apart from that a 10-city Super Network has also been proposed which will be identified so that they represent a wide range of conditions from level of urbanisation to size to meteorological conditions. By tracking pollution in the super network the centre hopes to monitor larger air pollution trends in the country.
A Global Burden of Disease report published last year estimated that 1.1 million deaths in India were linked to PM 2.5 air pollution in 2015, of these the largest number were associated with residential biomass burning, a major source of indoor pollution in rural India.
The concept note prepared by the environment ministry acknowledged growing health concerns from air pollution but also noted that "international reports" were complicating the issue by "creating a flawed public perception." The government stand with regard to the health impacts of air pollution has been widely criticized.
In its note the ministry reiterated its stance that "authentic Indian data" be used. A working group already exists with representatives from the environment and health ministries and medical experts. Preliminary findings are expected in five to seven months that will feed into a larger National Environmental Health profile.
Another strategy to combat pollution recommended by the ministry is an extensive tree plantation campaign that it believes will have a significant positive impact on the health of people.
"If it is good for the life health and economy of the country, why should there be any delay?" Mehta said.
In order to implement the plan an apex committee chaired by the environment minister will be formed, along with a steering committee under the secretary, environment ministry, a monitoring committee under a joint secretary and a five-member national Pollution Monitoring Unit (PMU) at the centre coordinating with two-member, state level PMUs.