IIT Kanpur awaits cloud cover to test artificial rain to cut air pollution
Nov 21, 2017 07:50 PM IST
Scientists at IIT Kanpur will be running trials in Lucknow and Kanpur for a cloud seeding technology that holds promising for cutting pollution in Delhi NCR.
Researchers at the Indian Institute of Technology in Kanpur are waiting for adequate cloud cover to begin trials for artificial rain to lower severe air pollution that has choked the Uttar Pradesh city as well as state capital Lucknow.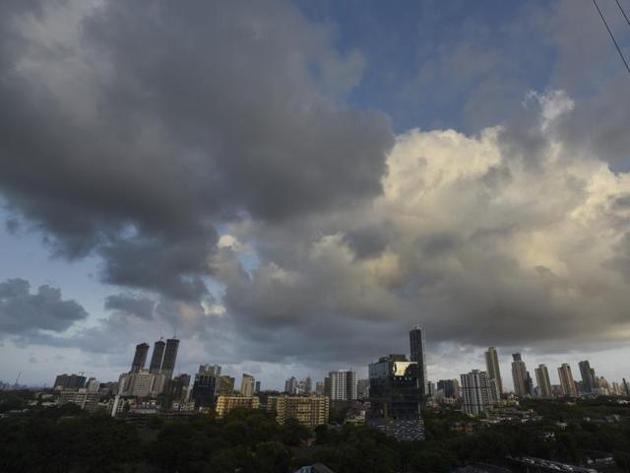 The Union government's department of science and technology has asked IIT Kanpur scientist Sachchida Nand Tripathi to test cloud seeding for inducing rain.
Tripathi's team has a mixture ready and are waiting for cloud formation to try the technology.
"The mixture can be dispersed from near the exhaust of an airplane, how much is dispersed and at what rate can be regulated," he said.
Cloud seeding for rainfall has gained currency in public discourse of late after a swathe of northern India, including New Delhi, was shrouded in a toxic haze because of farmers burning post-harvest paddy stalks, dust, factory exhaust and vehicle fumes.
Similar conditions engulfed Kanpur and Lucknow, two of UP's most densely populated cities, prompting authorities to explore options for artificial rain to rinse out the pollutants from the air.
"There are two things we are trying to understand through studies: whether cloud seeding works and whether it is needed," said Ashutosh Sharma, secretary at the department of science.
"The studies should be completed in a few months," he added.
Drought-prone Maharashtra, Andhra Pradesh and Karnataka had conducted trials, but the success rate was patchy.
"It is still to be seen how different pollutants react to it and how long the impact will last," Sharma said.
In cloud seeding, materials such as everyday salt, dry ice or silver iodide are used to induce condensation in clouds that are not likely to normally bear rain. These foreign agents cling to the vapour and turn them into water droplets or ice crystals. When these become heavier to float, they drop down in the form of precipitation.
Besides seeding through aircraft, firing artillery shells containing rain-inducing chemicals is an effective method of injecting clouds. Latest studies suggest common salt may be the best option.
At least 52 countries have cloud-seeding programmes, according to the World Meteorological Organisation.
China has been using the technology for over a decade. This year, they approved a $168-million plan for weather modification that relies primarily on cloud seeding technologies.
Critics of artificially induced rain are sceptic about the experiment.
"We have been trying it in India and it has not been successful," said Devendra Pradhan, a scientist with the India meteorological department.
Pradhan thinks the expensive technology may not work for New Delhi because of its poor success rate in India. And since the effects are temporary, it is similar to using a helicopter and spraying water, he said.