Charcoal masks: The good and the bad; here's everything you need to know
Updated on Aug 21, 2018 03:41 PM IST
These masks are an Internet rage. But skin experts are skeptical about how good they actually are.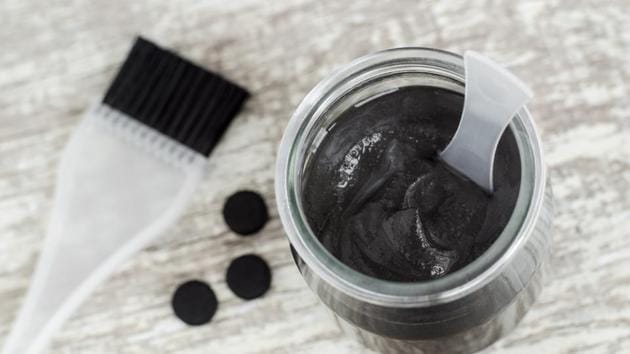 The charcoal face mask is the latest beauty trend to take over social media. Over the past three to four months, YouTube has been flooded by videos of self- proclaimed beauty bloggers and gurus who can be seen applying black goop on their faces and then peeling it off. According to these beauty pundits, charcoal face masks are the answer to all your skin problems. However, dermatologists don't share this optimistic view. We got in touch with skin care experts Dr Rohit Batra and Dr Geeta Mehra Fazalbhoy, who give us a lowdown on what the real deal is with these face masks.
All about charcoal
The charcoal used in these masks is activated charcoal. Activated charcoal has a unique ability to bind toxins, oxidised impurities and blackheads and sucks them out of our face. Once applied on the face, the mask strips away pore-clogging particles, removes excess oil and bacteria. The scrub also has an abrasive action, which leaves the skin looking brighter after using the mask.
But it comes with a price
The activated charcoal literally removes everything from your face, which means it strips your skin off all the natural oils present on the outer surface. These natural oils are the one responsible for protecting the skin against dust, oil and pollution in the first place.
Experts argue that these masks can make your skin vulnerable and exposed. They also warn that while activated charcoal may not be harmful to you but the glue used in some of the DIY charcoal masks can be harmful. Rather, opt for ready-made masks from credible suppliers, which are suggested by the dermatologist.
Also, keep in mind that each mask's application period is different, meaning some masks can be peeled off in five minutes whereas others can be kept for 30 minutes. After the mask has been used, it's preferable to not use your regular products immediately, stick to a mild cleanser and a moisturiser as the skin is sensitive after the use.
Topics