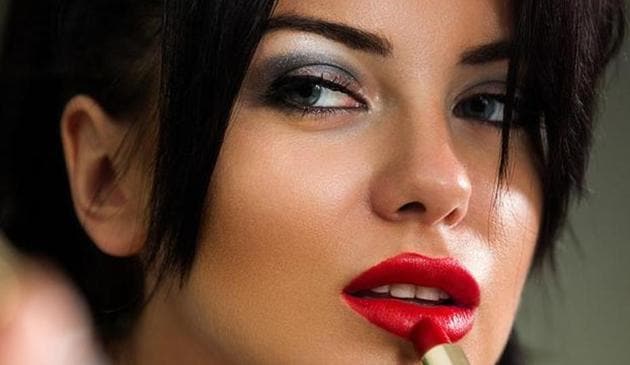 Fashion lovers, this is how you can ensure your red lipstick doesn't smudge in the beat
Red lips make a classic, bold statement. But red lipstick is often tricky to pull off. Follow this expert advise for a flawless look.
UPDATED ON APR 03, 2018 04:14 PM IST
There's nothing like a bold red lip to get one in a merry mood. But keeping that cherry red lipstick in place and away from your teeth is the real task, especially during the summers. Kat Von D, a tattoo artist, has given out some useful tips on how to get classic beauty to stay on your lips, reports the Mirror.
A bulletproof lip-liner can always look good on any skin tone and one needs to work quite quickly as some liners sets in about just 30 seconds.
The next step is to create a perfect shape. The easiest way to do this is by doing the top lip first and then defining the Cupid's bow, starting from the centre and drawing outwards.
A liquid lipstick is always the classic choice and it is not always important to match the liner colour exactly with the lipstick.
Lastly, always remember, there is no age limit for a red lip. But a glossy finish is definitely a softer approach that suits all ages.
Follow @htlifeandstyle for more
Close