Ranveer Singh could add these unique touches into his wedding day look
Oct 26, 2018 12:16 PM IST
Ranveer Singh's wedding style is just as important as Deepika Padukone's. Unafraid of pink, champion of spot-on pattern-mixing and proud owner of multiple sequined jackets, Ranveer is a style icon.
Of course, Deepika Padukone is going to look stunning at her wedding in November. And while all eyes turn to the bride, the groom, Ranveer Singh, would get his fair share of attention too. The Simmba actor rocks suave yet quirky like no one else. Pink bomber jackets are not for the faint of heart, they take a special brand of confidence and swagger, like Ranveer's. Bold, bright and big outerwear with all sorts of patterns seem to be his uniform, whether he's rolling onto a red carpet or emerging at the airport. The man simply doesn't part with one.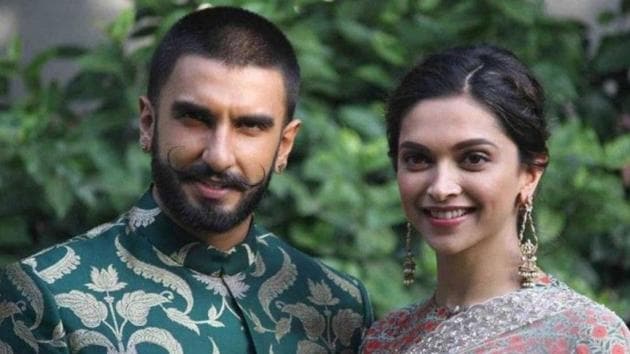 In other words, Ranveer can look not just handsome and well put-together on his big day, he has an obligation to dress like the chicest (read loud and proud) groom we know. While we love a classic pastel sherwani on grooms, Ranveer is no ordinary groom. He's a man who is willing to take risks for style.
In his fashion choices as a destination groom -- Deepika and Ranveer are set to tie the knot at a private ceremony in Italy -- we expect him to push the typical wedding-day boundaries with sparkly accessories and an unexpected attire:
Ranveer could opt for classic tailoring in new colours and prints or go casual-meets-formal in an asymmetrical suit.
Who knows, maybe Ranveer will compliment both his bride and the venue in coordinating looks.
If there's ever an event to wear glitter shoes, the wedding day is it and maybe Ranveer is thinking sparkly groom shoes too?