6 tips to help you identify genuine bodybuilding supplements from fake ones
Sep 09, 2018 10:39 AM IST
If you are exercising regularly and use bodybuilding supplements, here are some factors to keep in mind to ensure you are getting the real deal and are not being duped.
During the last decade, there has been a surge in the demand for bodybuilding supplements in the country. However, a study by Assocham and business management consultant RNCOS indicates that as much as 60-70% of dietary supplements being peddled across India are counterfeit.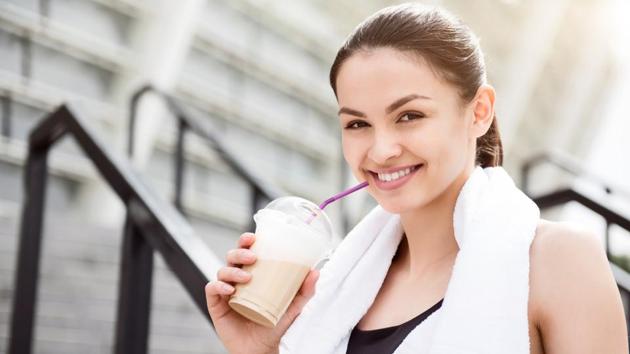 Not only are the manufacturers of these fake supplements duping their customers, but they are also using unapproved and potentially harmful chemicals in their fake offerings and putting youngsters in harm's way.
Another study found that nearly % of youth, who are into bodybuilding, consume one or the other form of dietary supplement. Assocham estimates that the market for dietary supplements is set to double from the current $2 billion to $4 billion by 2020. Why? Well, most Indian diets are vegetarian-heavy and lack the fast-acting proteins necessary for quick muscle recovery. Health supplements bridge this gap which, in turn, aids in muscle growth.
However, most of the high-quality health supplement brands available in the market today are imported which makes it expensive (taxes, customs and overheads on imports), especially for young adults who form a sizeable chunk of the target market. They are also clueless on how health supplements work, thus making the perfect market for fake products.
Amaresh Ojha, CEO & founder of Gymik.com tells you how to identify fake supplements:
* Check the hologram: One of the best ways to tell a fake product from the genuine one is to look for the brand's hologram. Most fake supplements in India are made in extremely low-quality facilities where the technology to properly replicate the hologram doesn't exist.
* Check the barcode: Most smartphones today support apps that can read barcodes and QR codes. Just do a quick scan; the scan of an original brand should ideally lead you to its website.
* Check the packaging: This can be a bit tricky. Watch out for spelling mistakes, bizarre fonts, wrong logos and even wrong nutritional information.
* Check the seal: If the seal of the product looks weird or of bad quality, chances are that it has been tampered with.
* Dissolve a spoonful in water: Add a spoonful of the supplement to water at room temperature and stir for a few seconds. The original supplement will dissolve easily, whereas the fake product usually leaves behind clumps of powder as residue in the glass
* Look for FSSAI approval on the packaging: The Food Safety and Standards Association of India or FSSAI is the regulatory body responsible for health supplements.
Follow @htlifeandstyle for more