Addicted to the Internet? You may be vulnerable to anxiety, irritation, and obsessive compulsion
Updated on Aug 18, 2017 05:12 PM IST
Internet overuse can impact the wiring in your brain and can lead to dysfunctions such as irritation, anxiety and obsessive compulsion.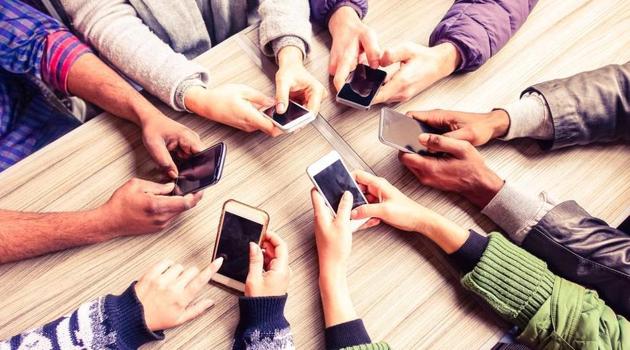 Internet overuse has risen to epidemic proportions and people are becoming vulnerable to many neuropsychiatric dysfunctions, such as irritation, anxiety and obsessive compulsion. Research by a network of doctors, neurobiologists, and scientists termed the internet overuse as similar to drug addiction. The research report says internet overuse has a significant impact on personal and social relations, socio-political environment, and mental and general health of the users.
"Internet overuse has risen to epidemic proportions and a majority of people are now spending a lot of time online — seeking sensible information, and responding to updates and feedbacks. The neural networks of brain assigned to cognitive functions, get constantly irritated by incoming information and evoke mental reactions. The individual, as a result, becomes vulnerable to impulsivity, and loss of working memory," said the research by Etiologically Elusive Disorders Research Network (EEDRN).
The EEDRN is an umbrella body of doctors and neuro scientists from reputed medical/research institutes of India including All India Institute of Medical Sciences, New Delhi, National Brain Research Centre, Haryana, and Ambedkar Centre for Biomedical Research, Delhi. According to the paper published by this network in international journal Current Psychiatry Reviews, internet overuse has addictive influences, and its accumulating effects may lead to stress manifesting as neurocognitive dysfunction.
The gist of their research — based on empirical analysis of peer reviewed literature — explains the representative signs and symptoms, brain regions involved and plausible mechanism of consequent neurocognitive dysfunctions due to internet overuse.
Lead investigators of this research Ashutosh Kumar and Muneeb Faiq, say that the brain is a perpetually information-seeking organ. Ceaseless expectation of seemingly rewarding information provided by internet, especially social networking sites, hijacks its reward system thereby inducing a compulsive internet overuse and a liking for staying constantly online. They expressed the apprehension that the problem goes beyond geographical boundaries and, if ignored, may mushroom as a "disease of human civilization".
Vikas Pareek, a senior PhD scholar and co-author of the article, said: "Internet overuse pathology implicates key brain regions involved in cognitive regulation such as prefrontal cortex decision making, hippocampus — memory and basal ganglia or striatum — habit formation based on reward. It means, internet overuse may have serious effects on learning and social communication in growing up children and teenagers whose brain wiring is still maturing."
Follow @htlifeandstyle for more
Close Story
Personalise your news feed. Follow trending topics