Endometriosis in women, here's why the severe pain can make women feel tired
Jun 27, 2018 05:33 PM IST
Do you experience severe pain during periods and feel tired all the time? It's time to get yourself checked.
Do you often find yourself tired and fatigued? This could be a matter of concern because according to a recent study, fatigue is a common but often underestimated symptom of endometriosis. The study found that women with endometriosis were twice as tired as those who didn't have the condition.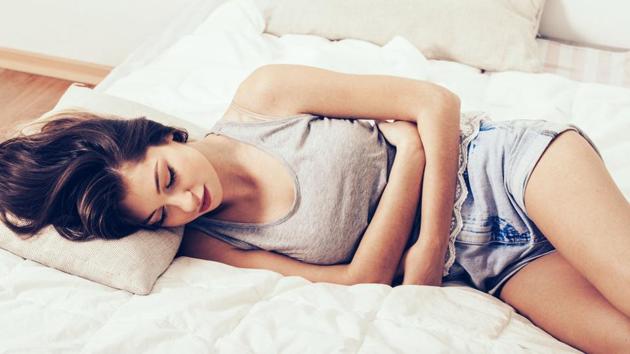 "Although chronic fatigue is known to be one of the most debilitating symptoms of endometriosis, it is not widely discussed and few large studies have investigated it. We believe that in order to improve the quality of life for women with this condition, investigating and addressing fatigue should become a routine part of medical care, and doctors should investigate and address this problem when they are discussing with their patients the best ways to manage and treat the disease," said Professor Brigitte Leeners, who led the research.
Endometriosis is a condition in which the endometrial cells that form the inside of the womb also grow in other areas of the pelvic region, such as the ovaries and the abdominal cavity. The main symptoms are pain and infertility, although not all women will have these symptoms.
According to Dr Nithiya Palaniappa, consultant, obstetrician and gynaecologist, Kokilaben Dhirubhai Ambani Hospital, endometriosis tends to cause significant hormonal changes in the body. "This can manifest in the form of pain during cycles, pain during sex, irregular and heavy cycles. There is also increase inflammation due to hormonal changes, which tends to make women feel tired."
For some women the pain might be mild, but others suffer with severe pain. "You can define the pain associated with endometriosis as severe and excruciating in some cases. Women usually feel it around the time they get their periods and this often leads to feeling more fatigued with many unable to carry on day-to-day activities," says Dr Anjali Talwalkar, obstretics and gynaecology, Kohinoor Hospital, Kurla.
So, it's always a good idea to get a regular check up done, especially if you find yourself feeling tired and fatigued.
@htlifeandstyle for more