Reverse fasting can help you lose weight by altering your meal timing
Updated on Oct 30, 2018 06:58 PM IST
If you are trying to lose weight, reverse fasting may be the best option for you. Here's all you need to know about it.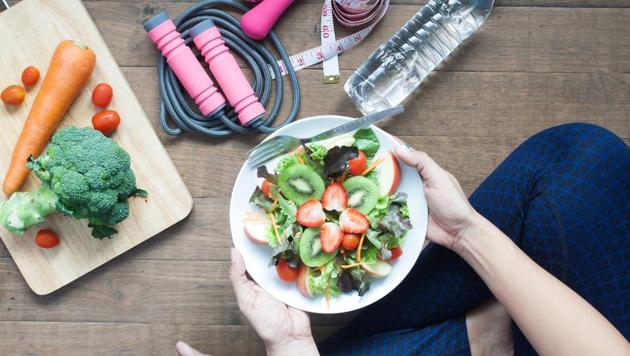 While intermittent fasting (where you fast for a certain number of hours and then consume all the calories within a certain number of hours) is well-known, reverse fasting is also a good way to lose weight.
During 'reverse fasting', you don't have to skip any meal, rather the goal is to alter your meal times. So, instead of eating at 9pm when your digestion may be sluggish and your body is winding down for the day, you can instead eat at 5 or 6pm. By making such a simple shift, you can actually lose weight and cut down on belly fat. Similarly, for breakfast, you can alter your timing to eat and make it an early meal at 6 or 7 am instead of later.
Due to the altered timings, you will end up fasting for 12 or more hours and mostly overnight when you are asleep, making it much easier to sustain the fasting but without the hunger pangs.
Reverse fasting also helps to reduce your heart rate and lower the blood pressure, as well as slows down the metabolism. And fasting at night is good for health as your body is at its lowest point of energy, rather than during the daytime when you need more energy and feel greater hunger. It also keeps your body in the appropriate circadian rhythm which is essential for proper functioning of the body and maintains the sleep cycle as well.
Personalise your news feed. Follow trending topics