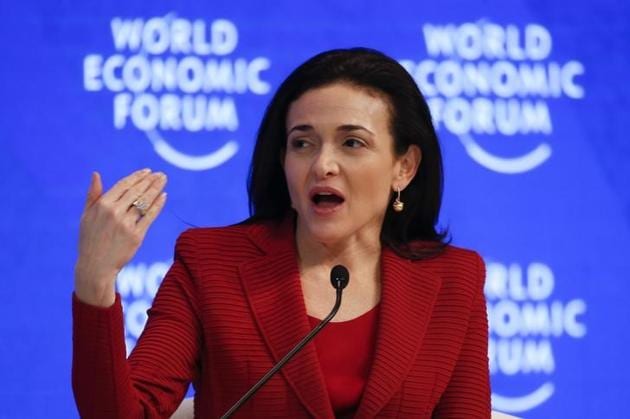 There's always option B to beat the lows: Lessons from Sheryl Sandberg's new book
Sheryl Sandberg's book, Option B, is about facing adversity, building resilience and finding joy
UPDATED ON MAY 19, 2017 12:01 PM IST
The book's cover prepares the reader for what is to come— facing adversity, building resilience, and finding joy, and it succeeds in all three parameters marvellously.
The narrator is Sheryl Sandberg, COO of the popular social networking site, Facebook, who uses her personal experience of how she came to terms with her husband's death to help people deal with their emotional lows.
The book is an emotional roller-coaster ride, almost bordering on being a tear-jerker, but at the same time works as a harbinger of hope—hope of life beyond a tragedy.
Like any person who thinks she has hit rock bottom, Sandberg also reached a stage where she thought life had changed for the worse for her, and things would never be normal again.
It begins on a heart-breaking note only to find positivity along the way that cheers you up. "Grief is a demanding companion. In those early days… it was always there. Simmering, lingering, festering. Then, like a wave, it would rise up and pulse through me, as if it were going to tear my heart right out of my body…," she writes of how she would feel after her husband passed away.
It is only when she interacted with the co-author, Adam Grant, a psychologist and professor at Wharton, that her life began to move forward in a positive way. From there on begins her journey and the reader's journey to know how best one can one deal with loss in life.
Read: 'Breathe again': Sheryl Sandberg on husband's death, brutality of loss
"… Adam flew back across the country to convince me that there was a bottom to this seemingly endless void."
She emphasises upon the need for reaching out to your family, extended family, friends and colleagues to overcome the trauma. Isolating yourself in your moments of grief is no solution.
Grief could be a result of anything—loss of love, job, illness, sexual assault, natural disasters or violence of war. There is always an option B to help you overcome your negative state of mind.
"Tragedy does not have to be personal, pervasive, or permanent, but resilience can be. We can build it and carry it with us throughout our lives... we can all find strength within ourselves and build strength together. There is light within each of us that will not be extinguished."
The book—Option B— is about recognising that light, and to hold on to it to overcome your grief.
Close