Urban green spaces in vacant lots can reduce depression and anxiety
Jul 22, 2018 02:42 PM IST
Turning sidewalks, parks and vacant or dilapidated lots into green spaces could be a good way to reduce cases of depression, anxiety and stress in urban communities, says a new study.
Greening sidewalks, parks and vacant or dilapidated spaces could be an important and inexpensive tool to help address the rising cases of depression, anxiety and stress in urban communities, suggests a study. "Dilapidated and vacant spaces are factors that put residents at an increased risk of depression and stress and may explain why socioeconomic disparities in mental illness persist," said lead author Eugenia South, Assistant Professor at the University of Pennsylvania in the US.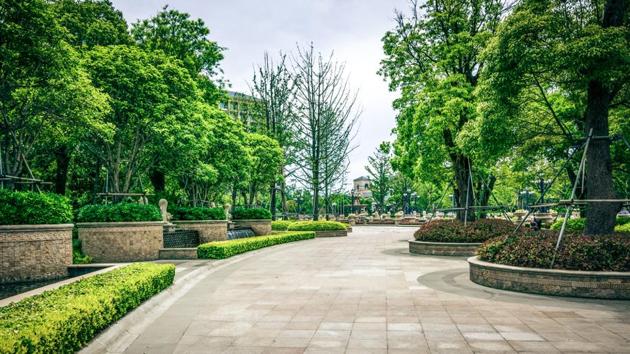 "Greening vacant land is a highly inexpensive and scalable way to improve cities and enhance people's health... while mental health therapies will always be a vital aspect of treatment. Revitalising the places where people live, work and play may have broad, population-level impact on mental health outcomes," added Charles Branas, Professor at the varsity.
In an experiment, published in JAMA Network Open, the research team measured the mental health of 342 Philadelphia residents before and after 541 vacant lots had been converted into green spaces as well as residents living near untreated abandoned lots, and those that just received trash clean-up.
They found that people living within a quarter of a mile radius of greened lots had a 41.5% decrease in feelings of depression compared to those who lived near the lots that had not been cleaned. Those living near green lots also experienced a nearly 63% decrease in self-reported poor mental health compared to those living near lots that received no intervention.
"What these new data show us is that making structural changes, like greening lots, has a positive impact on the health of those living in these neighbourhoods. And that it can be achieved in a cost-effective and scalable way," Branas said.
In neighbourhoods below the poverty line, the feelings of depression among residents who lived near green lots decreased significantly by more than 68%. "The findings support that exposure to more natural environments can be part of restoring mental health, particularly for people living in stressful and chaotic urban environments," the researchers said.
Follow @htlifeandstyle for more
"Exciting news! Hindustan Times is now on WhatsApp Channels
Subscribe today by clicking the link and stay updated with the latest news!"
Click here!