FIFA World Cup 2018: Michy Batshuayi's gaffe vs England leaves Twitter in splits
Hindustan Times |
HT Correspondent
Jun 29, 2018 08:06 AM IST
Belgium beat England 1-0 in their final Group G game in the FIFA World Cup 2018 to top the group, but all social media could talk about was striker Michy Batshuayi's celebration gone wrong.
Belgium striker Michy Batshuayi is, like most modern footballers, well-versed with social media. The Chelsea frontman is known for his witty sense of humour and never shies away from poking fun at himself.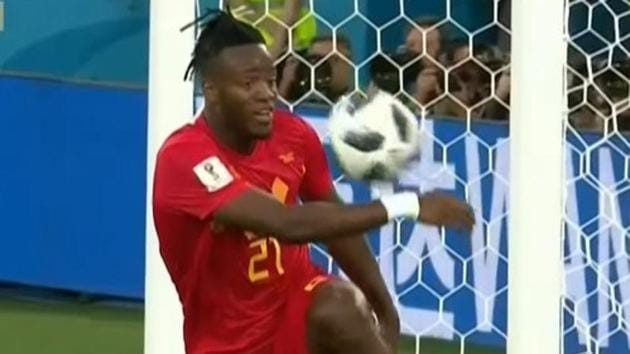 That's exactly what he found himself doing in the aftermath of Belgium's final Group G game in the FIFA World Cup 2018 vs England, which the Red Devils won 1-0 to top the group. (Match highlights)
It's not uncommon for players to smash the ball into the back of the net after their team scores a goal. Batshuayi went to do just after Januzaj had scored an absolute stunner.
Sadly for the 'Bat-man', the ball rebounded off the post and struck him in the face.
Twitter immediately erupted with jokes and memes galore; some even went as far as labelling it the highlight of the match. Check out some of the best reactions below.
Batshuayi took the moment in his stride, choosing to laugh it off.
Belgium will take on Japan in the Round of 16 while England will face Colombia.