FIFA World Cup 2018: Trains that are free, clean and you can set your watch to
One of the most striking aspects of these trains carrying fans to and from the different FIFA World Cup venues is their punctuality. The facilities are basic but the compartments are squeaky-clean.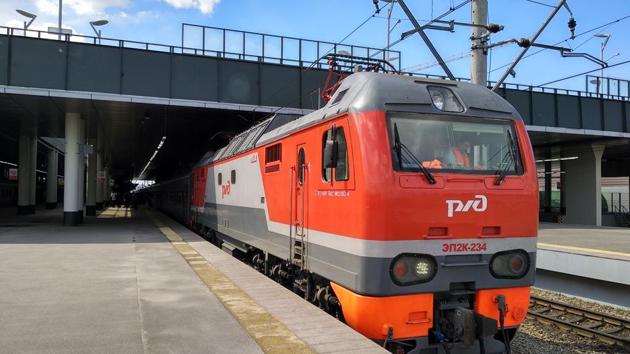 Published on Jun 27, 2018 01:38 PM IST
Hindustan Times, Saint Petersburg |
Bhargab Sarmah
As fans and journalists filled up the 15 coaches of a special train to Saint Petersburg at 2.50 am on Tuesday, the Leningradsky railway terminal in Moscow was understandably quiet.
This was one of the 734 additional trains arranged by FIFA for 448,000 fans at the FIFA World Cup. In contrast to most other trains carrying fans to and from the different World Cup venues, there wasn't much noise in this one.
Then a group of Argentina fans entered the compartment where this reporter had a reservation. Briefly, a rendition of 'Hoy aca en el baile', an adaptation of the same song by Argentine artist El Pepo and a popular chant among the fans of La Albiceleste in Russia, filled the coach. This being deep in the night, they fell asleep soon after.
ALSO READ: Relieved Lionel Messi grateful at surviving Nigeria ordeal
Like two-tier compartments in Indian trains, this was divided into cabins of four bunks each. The facilities were basic – food and water was available at prices marginally higher than normal – but the compartments were squeaky-clean.
One didn't need reminding that this was one of the World Cup trains but in case someone did, there were four issues of a booklet on the tournament, titled Kick, placed in every cabin.
ALSO READ: 'Spain being stretched by Morocco not a worry'
One of the most striking aspects of these trains is their punctuality. It is something that has been mentioned by almost every journalist who has travelled in them.
This particular train was scheduled to leave Moscow at 2.50am and did exactly then. The arrival time in Saint Petersburg had been listed at 12.17 pm. As the clocks got to the appointed hour, the train pulled into the Ladozhsky railway terminal here.
The Argentina fans were up by then. "Most of us are returning to Moscow by train after the game," said a young fan who was part of a small group of supporters travelling in the same compartment as this reporter. Three trains, scheduled to depart for Moscow from a terminal near the stadium between three to four hours after the game, have been arranged for fans and reporters.
Close Story
Personalise your news feed. Follow trending topics