Manchester United named most valuable football team by KPMG
May 23, 2018 02:17 PM IST
Manchester United are ahead of Real Madrid and Barcelona in terms of overall value. The study is based on the 2015-16 and 2016-17 seasons.
Manchester United may have finished second in the English Premier League this season but the club is top of the table in terms of overall value, according to a report by accounting firm KPMG on Wednesday.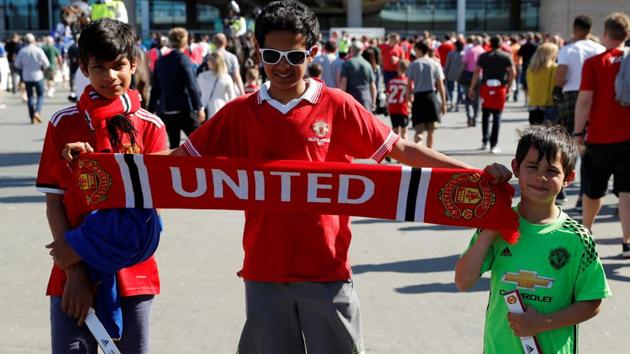 The Red Devils' overall value increased five percent compared to 2017 to more than 3.2 billion euros (£2.8 billion pounds, $3.77 billion), beating Real Madrid on 2.9 billion euros and FC Barcelona on 2.8 billion euros.
"We calculate the assets of each club, if they own a stadium for example, the value of the players, but also the value of the brand or image with advertising contracts and their reach on social networks," said Jacques Boussuge, head of sports advisory at KPMG. The study is based on the 2015-16 and 2016-17 seasons.
Of the 32 European clubs assessed, Bayern Munich came fourth with 2.55 billion euros, Juventus were ninth on 1.3 billion euros, with Paris Saint-Germain in 11th place, with an estimated value of 1.14 billion euros.
"PSG is progressing... but it takes time and is limited by financial fair play regulations," Boussuge said.
In total, the financial value of the 32 clubs reached an estimated 32.5 billion euros, a 9 percent increase on 2017.