Sikh football fan racially targeted due to skin colour in UK
London |
Press Trust of India
Jun 26, 2018 03:15 PM IST
A Sikh football fan was told to remove England flags from his shop window because of his "skin colour" in a racist letter.
A Sikh football fan has been targeted in a vile and racist letter due to his "skin colour" after he put up British flags on his shop window, according to media reports. (FIFA WORLD CUP 2018 FULL COVERAGE)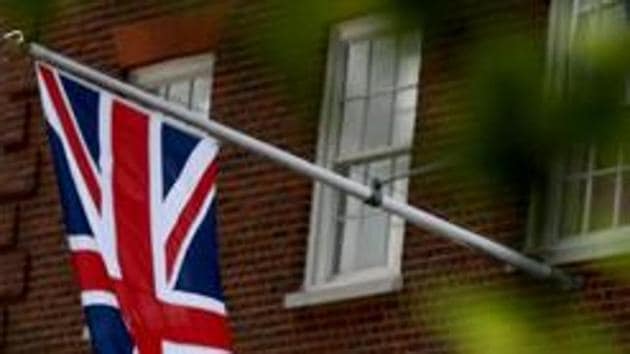 Gagan, 31, received the anonymous letter last week which claimed he should not support for England during the World Cup because he is Indian - and it is 'betraying the Asian community', The Sun reported.
The manager of GMS Heating & Plumbing was accused of forgetting his motherland and his skin colour in the poison pen letter.
ALSO READ: FIFA World Cup 2018: Iran coach blasts VAR as Cristiano Ronaldo escapes sending off
He raised the flag for the first time last Wednesday at the store in Ilford, East London, and received the note the following day.
"You have put (the) wrong flag outside your shop when you have come from India. Have you forgot your skin colour? You should put the Pakistan flag outside your shop not British," the letter said.
Bizarrely, the letter also addressed as 'Dear Uncle', according to Gagan, was filled with spelling mistakes of grammatical errors, as well as the hateful content.
ALSO READ: FIFA World Cup 2018: England may not be tested before knockouts
"If National Front skinheads saw this flag outside they will kick you back to India without your trousers on," the letter said.
The defiant business owner said his father immediately went out to purchase four more flags after opening the letter.
He said: "We're just trying to have some fun and people want to ruin it by saying it should not be done. It should be done."
ALSO READ: Switzerland players escape bans over goal celebrations at FIFA World Cup 2018
"I find this mentality really stupid to be honest - what we can't support the country that we're living in?"
The business owner said they always put out St George flags for major sporting events and refuse to back down.
"We have lived in this country for around 40 years and we love this country otherwise we would not be here," he said.
"Supporting England during the football is enjoyable and all part of the fun - and some people seem to think it is wrong for us to do because we are Indian?"
England trounced Panama 6-1 in a group stage match on Sunday to enter the Round of 16.