Gurgaon: Police submits probe report on death of seven-year-old boy
Updated on Jan 09, 2018 02:50 PM IST
The boys father lodged a complaint with the police accusing the hospital where the seven-year-old was admitted, of medical negligence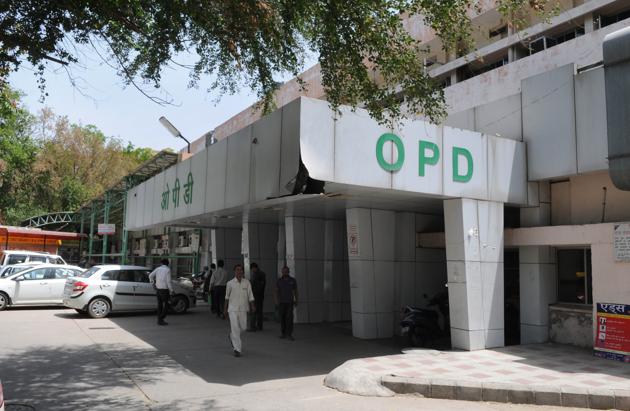 City police on Wednesday submitted a report to the health department regarding the death of a seven-year-old boy, who was suffering from dengue and died on November 22. His father had lodged a complaint with the police, accusing the private hospital where he was admitted of medical negligence.
The health department had been awaiting the police report since December 22 for further investigation into the case after the father of the deceased filed a police complaint seeking action against the private hospital and its doctors.
His father told police that the seven-year-old had to be shifted to Delhi's Safdarjung Hospital, as there was no significant improvement in his condition.
Gopender Singh Parmar, the boy's father, had a written complaint to the chief medical officer on December 22 claiming that his son "Saurya Pratap was murdered by the doctors and the medical staff of Medanta Hospital, Gurgaon where he was admitted for treatment for dengue on October 30 (sic)."
However, the health department officials were waiting for the police report before taking any action.
"We have submitted our report to the health department after completing our inquiry. We had sought reports from Medanta-The Medicity hospital and Dholpur government hospital in Rajasthan in connection with the case," inspector Vijay Kumar, station house officer, Sadar police station, said.
The health department official said that they will look into the report and start an investigation. "We have got the initial report from the police and will start our proceedings," BK Rajora, chief medical officer, Civil hospital, Gurgaon, said.
The father of the seven-year-old met state health minister Anil Vij on Wednesday and requested him to direct a thorough probe into his son's death.
Read I Dengue death: Complaint filed against another pvt hospital in Gurgaon
Parmar said, "I handed over a written complaint to the minister and also submitted copies of police complaint and the hospital bill that I paid. Vij assured me of action."
On December 29, Parmar wrote to the Centre, state government and Union health minister alleging medical negligence by the private hospital and urging action against the hospital and doctors.
The medical superintendent of Medanta-The Medicity told HT on December 30 that Shaurya was given the best possible treatment for his condition.
"Shaurya was suffering from dengue shock syndrome, among other complications when he was admitted to the hospital. He was given adequate treatment based on his condition and was then transferred to RML as confirmed by the boy's father. After 22 days, the boy had recovered and required prolonged nursing care for this condition to improve further. It is, indeed, disappointing that his father is blaming our doctors," AK Dubey, medical superintendent, Medanta-The Medicity, said.