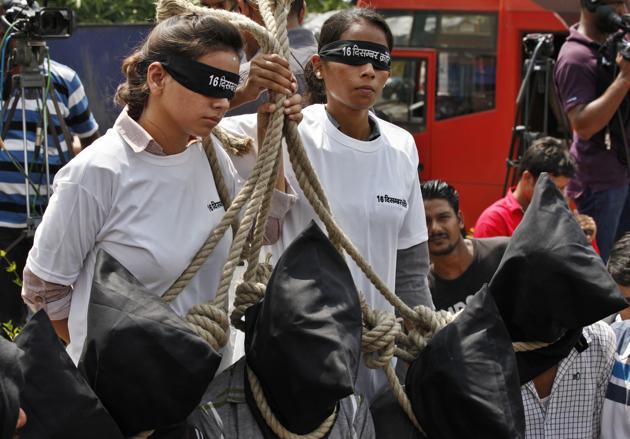 Prime witness in Dec 16 Delhi gang rape case satisfied with SC verdict
For four years, Rajkumar Singh, a Kargil war veteran, has been moving between courts and jobs, and struggling to provide for his family. The kind act finally paid off with the Friday's verdict.
UPDATED ON MAY 06, 2017 05:01 PM IST
Rajkumar Singh, the prime witness in the December 16, 2012 gang rape case, expressed satisfaction at the "closure" of the case.
Singh said the death sentence to the four accused was the "only punishment" that would have given a measure of justice to the victim, who was brutally raped by the accused in a moving bus.
Singh, a Kargil war veteran, was in south Delhi when he spotted a young woman and her male friend injured on the roadside. It was a cold, misty night and vehicles were speeding by.
The 52-year-old called the police control room and waited with the victims, getting them water and bed sheets to stem the blood flow. He went home only after the victims had been taken to a hospital.
Singh had lost his job after the December 16, 2012, incident, and thereafter has been facing trouble in getting a decent employment as he had to take constant leaves to attend court hearings. For the last four years, Singh has been moving between courts and jobs and struggling to provide for his family.
But on Friday he feels his act of kindness has finally paid off.
"I am glad with the verdict. The killers deserved nothing less than a death sentence. Even though I may have struggled for four years, my efforts have finally borne fruit," Rajkumar said.
The gang rape victim's mother expressed gratitude towards to Singh after the verdict.
"We have waited for four long years to get justice. I would like to thank all those who stood by us in our testing times and helped us to get justice. We need more people like Rajkumar Singh who can come forward to help others without bothering about the consequences," she said.
Close