This play addresses pressing issues with a hint of humour
Updated on Jan 30, 2017 07:14 PM IST
Amavas Se Amaltas, a though provoking play comes to Millennium City this Sunday. Starring actors Jayati Bhatia, Ssumier S Pasricha, Ankita Bhargava and Chitrashi Rawat, the play aims to sensitise people about human trafficking and bonded labour.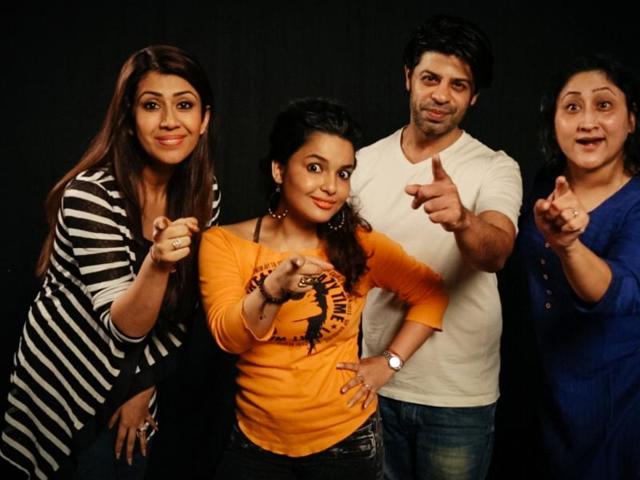 Limitless potential that blossoms even in the heat is the essence of the play—Amavas Se Amaltas. To be staged in the Millennium City on November 27, produced by Sudhir Sharma and Natashja Rathore, the play stars popular showbiz faces such as actors Jayati Bhatia, Ssumier S Pasricha, Ankita Bhargava and Chitrashi Rawat. "Amavas stands for limitless potential and Amaltas is the flower that blooms in the heat of summer," says writer and director Smita Bharti.
The play touches upon issues of human trafficking and bonded labour and brings to the fore, conversations around children in difficult circumstances. It thereby also creates a platform for debate and a call for action, around some of the most difficult and invisible causes that prevent these children on the margins from accessing their constitutional rights.
The play sees Jayati Bhatia, play a former judge (Shikha) in the juvenile justice system who has voluntarily retired after her diagnosis of cervical cancer, living with her daughter Sonali (Ankita Bhargava), a corporate lawyer and her autistic son, Jai (Ssumier Pasricha). Things take a hilarious and dramatic turn in their lives when 16-year-old Khushi (Chitrashi Rawat), a sex worker and survivor of human trafficking lands up at their doorstep. This unleashes several unspoken truths.
"What I want do in real life, my character Shikha, is doing it on stage," says Jayati, adding, "This women is really angry with the system. I was hooked when I heard her part, as we are all very angry with our system." Talking about what led her to write the play, Bharti, who is also a development professional, says, "For me theatre is the best medium to personalise the conversation and bring to the fore the things we ignore," she says. She has directed over 20 plays in the past and has been working for the upliftment of children for several years now.
Fun, strong, fearless and a 'nautanki' says Chitrashi describing her character, Khushi, who is a sex worker and a bonded labour. Having performed as part of a play two years back, Chitrashi shares that her fondness for theatre has grown with time. "I love to take up strong challenging characters .I fell in love with her as soon as I heard her story.She was sold at the age of five and married at the age of nine to a 60-year-old.Having seen so much at the age of 16, she deals with every problem with a dash of humour. It's not someone I have played before and has seen a lot in her life since childhood. Woh apni life ki story bhi batati hai, it looks like a narration."
CATCH IT LIVE
What: Amavas Se Amaltas
When: November 27
Timings: 7.30pm
Where: Epicentre, Sector 44 Gurgaon
Nearest Metro Station: Huda City Centre on the Yellow Line