Alone and ageing in India: Here's how to reach out and help our elders
Updated on Apr 18, 2016 01:21 PM IST
In a rapidly ageing world, India has launched the largest-ever study on the elderly — a 25-year project that will seek to determine what seniors need and how best to reach out to them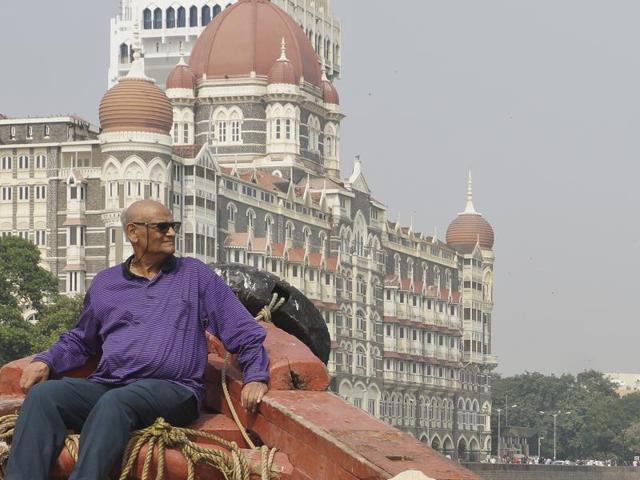 Hindustan Times |
Rhythma Kaul & Snigdhendu Bhattacharya
Sultan Jahan Salik, 88, lives alone in her ground-floor flat in the Park Circus area of Kolkata. A retired teacher, active researcher and author, she has been living by herself since her husband died in 1998.
She cooks, picks up groceries, visits chemists and banks, and on days when her maid doesn't show up, also does the cleaning. She travels alone to meet her daughters, who are professors and live abroad.
"It's difficult to live alone when you are old. My attempts to be self-reliant are really a test of my character. But there is no use complaining," says Salik, who recently returned from Dhaka where the Bangla Akademi published a book she edited, called Muslim Modernism in Bengal — Selected Writings of Delawarr Hosaen Ahmed Meerza, who is a Muslim reformist of the 19th century.
She finds support in her four brothers, two sisters and their spouses, who live nearby. All in their 70s and 80s, they connect over the phone at least once a day. Many, like Salik, live alone, because their children have moved away.
Read: Safety not only issue for senior citizens
"Only one of my nephews lives nearby and, in case of emergency, he is the one to depend on," Salik says.
The septuagenarian Khatris living in Sector-62 Noida in Uttar Pradesh have no such extended support, which has forced their son Shivum Khatri*, 31, to move in with them once again. An advertising professional, Khatri had moved to Gurgaon, in Haryana, to save on commute hours. But he was forced to return home after his father was diagnosed with COPD (Chronic Obstructive Pulmonary Disorder) four months ago.
"It meant frequent hospital visits and my parents found it difficult to negotiate long queues, paperwork and laboratories tests. I initially used to visit them every weekend, but I soon realised it wasn't sustainable for either them or me. They needed help 24x7," says Shivum.
At present, there are not many facilities focusing on care of older persons, but India has started preparing for change. The world's largest study on the elderly — The Longitudinal Ageing Study in India (LASI) — was launched in March, to track the ageing patterns and diseases affecting India's 103 million people over the age of 60. The study will survey 60,000 seniors across all states and union territories every two years for the next 25.
With people living longer, the global share of people 60 and older has risen from 9.2% in 1990 to 11.7% in 2013 and is expected to reach 21.1% by 2050. Older people are projected to exceed the number of children for the first time ever, in 2047. With 65% of India's population under 35, there are set to be 350 million seniors in the country by 2050.
"With the rapidly changing social structure, the study will provide valuable data on the health needs and issues faced by older persons, and help us draw policy tools to address these issues," says BP Sharma, secretary, Ministry of Health. "Whether we need more hospitals or clinics, rehabilitation centres, hospice facilities or homes for the elderly, taking care of their specific needs, this study should help us be better informed."
The rapid rise of India's elderly population, coupled with the rise of the nuclear family and limited social support, poses pressing economic, health and social challenges for policymakers.
Read: Police extends safety net to elderly in working families
"Population ageing threatens to topple existing insurance and pension systems and create health system overload. This therefore calls for review of existing models of healthcare, familial and social support," says Anita Agnihotri, secretary at the Ministry for Social Justice and Empowerment.
Currently, the 60-plus population accounts for 9% of Indians, amounting to roughly 103 million seniors, and there is still no sufficient broad national representative data on this demographic.
"This study is important to determine where money should go when it is allotted to older people. Society is moving fast and the healthcare system is stuck," says Dr AB Dey, head of geriatrics at Delhi's All India Institute of Medical Sciences (AIIMS). "Currently our focus is not older people; it's on paediatrics and neurology. The ministry of health approved two national centres of ageing last year, one of them at AIIMS. We hope the centre at AIIMS starts functioning soon."
REACHING OUT : Senior care centres
Mumbai
Varista: 022-26606033
Dignity Dementia Care:022-65133848

Kolkata
Ananda Ashram: 93310-03123, 98302-84526
Sebayan: 99030-36803, 82729-26860
Delhi
Sandhya: 011-24671273, 24103542
Aaradhana: 011-23382795
Personalise your news feed. Follow trending topics