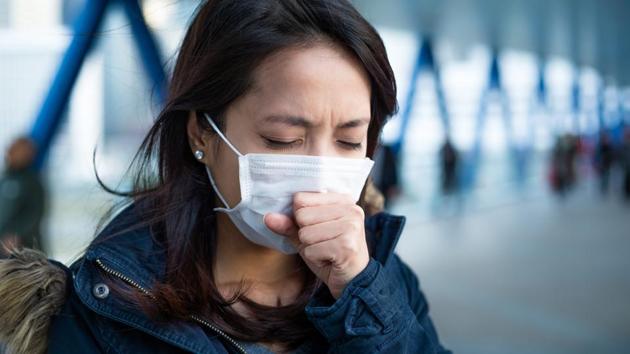 7 ways to protect your skin from the effects of air pollution
Chemicals in the smog can block pores and affect your skin adversely. Experts list home remedies to tackle the fallout.
UPDATED ON NOV 16, 2018 01:41 PM IST
Dull skin and clogged pores are everyone's nightmare, and with the pollution levels high in the city, there's only more trouble in store for our skin. The polluted air makes it hard for the skin to breathe, leaving it irritated, dehydrated, and worsening existing conditions such as redness; rosacea and eczema.
"It has been proven that when combined with UVA and UVB sun damage, long-term exposure to pollution has a cumulative effect on the skin. This degradation surfaces as premature ageing — fine lines, wrinkles, redness, blotchiness and aggravated acne. Also the exposure to nitrogen dioxide, a pollutant resulting from car exhaust or power plant emissions, can lead to the formation of dark spots on the skin," says Dr Pankaj Chaturvedi.
Wonder how to save your skin then? Experts suggest the following home remedies.
Hydrate
Drink plenty of water, you can make detox water at home with amla or tulsi leaves which will help in flushing out toxins and give essential anti-oxidants.
Protect the skin
Apply sunscreen or follow a skincare regimen (a serum, or a daily moisturiser) to create layers of protection on the top because it safeguards the skin from UV induced damage and also traps the smog particles and prevents these harmful chemicals penetrating deep in the skin. Wash face with cold water, use a non-exfoliating face wash to remove the dirt from face.
Scrub daily
If you scrub for just 10 seconds every day, it helps your skin recover and heals from the ill effects of pollution. To prepare a scrub at home, take some walnuts and grind them into a coarse paste. Mix some sugar and a few drops of olive oil and scrub your face gently for 10 seconds only. You can also make home scrub with sugar , honey and lemon use it twice in week. Pollution creates a layer of chemicals that leads to inflammation. So, cleansing in the morning and night is a skin-care necessity. Cleanse, double cleanse or even triple cleanse, if need be, especially at night, to remove residue of pollution from the skin.
Use face packs
You can also take a slice of a raw green papaya and rub on your skin for 20 seconds. The natural enzymes in papaya help remove the blackness from your face. Chocolate face pack is a great way to deal with the harmful effects of pollution. Rich in antioxidants, it wards off free radicals, detoxifies skin and provides deep nourishment and healthy glow.
Bathe it out
You can also take steam once a week after massaging your skin with almond or coconut oil. For a hint of rejuvenation, add a few drops of lavender or orange oil to your hot steam water. Give yourself a warm coconut oil massage pre bath and then treat yourself to a warm water shower.
Cleanse well
Mix yoghurt with a tablespoon of lemon juice and honey. Apply to the facial area with circular movements for deep cleansing and to reverse the damage caused by pollutants. Prepare a mask of sorts at home by putting cotton pads in milk and rose water let it soak and then put in zip lock and refrigerate. Place it on clean face and remove after 20-30 minutes. You can also freeze ice cubes with green tea or rose water add cucumber juice to it and roll it in face to help relax and refresh the face from pollution.
Moisturise your skin
As we stated earlier, pollution leaves behind dark and dull skin. Hence, it is advisable to use moisturisers to nourish the skin. Apply cocoa butter paste twice a week for deep skin nourishment. Olive oil also has high content of vitamin E and antioxidants promoting cell regeneration and helping to reduce the appearance of damages.
With inputs by Dr. Geetika Mittal Gupta, Dr Pankaj Chaturvedi and cosmetologist Bharti Taneja
Close