Water Aid's report saying 732 million lack toilets in India used outdated data
Nov 21, 2017 08:00 PM IST
Indian government calls report factually incorrect and irresponsible, saying Water Aid deliberately ignores current open-access data on progress under the Swachh Bharat Mission that aims to end open defecation by October 2019.
India has the highest number of people — 732 million —without access to toilets, a report by international charity WaterAid has said.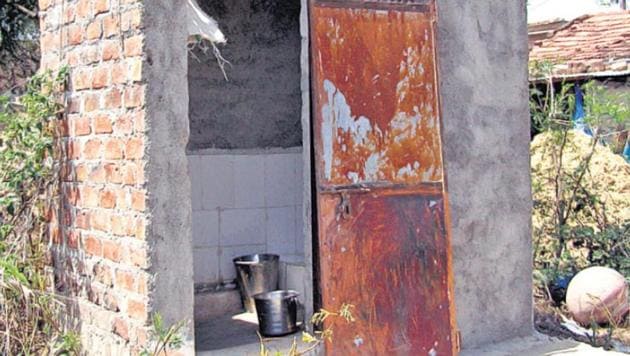 If all these people stood in a line, the queue would run more than four times around the earth, the report released ahead of World Toilet Day on Sunday, said. Women and girls are among the worst hit, with 350 million of them lacking access to basic sanitation, the report said.
India's press information bureau said in a statement to Hindustan Times that the report was based on outdated data and mislead readers. (Read statement below).
"On World Toilet Day we reaffirm our commitment towards improving sanitation facilities across our nation. I compliment all those individuals and organisations working towards building more toilets in various parts of India. Their invaluable contribution adds solid momentum to Swachh Bharat Mission," PM Modi tweeted Sunday.
The Swachh Bharat Mission is a flagship programme of the Modi government launched on October 2, 2014. One of its primary objective is to make India 100% Open Defecation Free (ODF) by October 2, 2019, marking five years of the launch of the Swachh Bharat Mission.
"While India is making rapid progress in improving sanitation under the ongoing Swachh Bharat Mission, we need to ensure inclusion, recognising the importance of safe and accessible toilets specific to the needs of the differently-abled, the elderly, the poorest, as well as women and adolescent girls," VK Madhavan, chief executive for WaterAid India, said.
The ODF free deadline of 2019 would require 12 crore new toilets to be built between October 2017 and 2019.
Till November 2017, 5.38 crore new toilets were built under the programme.
A report released by TERI University earlier found that the only state to meet its toilet-building targets was Gujarat.
In a survey conducted by Quality Council of India (QCI) that assessed 1.4 lakh households in 4,626 villages across all states, a little more than half of all households (62.45%) in rural India had access to toilets, which were used 91% of the time.
The ODF recognition is notoriously hard to verify. It is a three-step process- first for an administrative unit to declare itself ODF, then the claim is checked by the government and finally verified by an independent body.
The pressure to meet the ODF deadline has triggered false claims from villages, urban local bodies, districts and states, prompting the Swachh Bharat Mission (Rural) to issue a warning in November that strict action would be taken against officials involved in fudging gains.
Government findings suggested claims by 155 villages in Madhya Pradesh were exaggerated, leading the government to file charges against 450 officials in October.
Water Aid's report on Swachh Bharat "Out of Order" based on outdated data, misleads readers: India's Press Information Office says in statement
"Water Aid's Out of Order–The State of the World's Toilets 2017 (Hindustan Times, November 20) quotes data from the WHO-UNICEF Joint Monitoring Programme (JMP) that is extrapolated from studies between 2000 and 2015. It misses out on most of the progress under the Swachh Bharat Mission that aims to end open defecation by October 2019. While the JMP recognizes that India's unprecedented commitment to making India open defecation-free in such a short time has no parallels anywhere in the world, Water Aid misleads readers by not mentioning it.
The report says that "355 million women and girls are still waiting for a toilet", while the same JMP report mentions the number of people defecating in the open is below 300 million as of November 2017. The report claims 56% of people lack access to safe sanitation, when the number is about 28%, as mentioned in Ministry of Drinking Water and Sanitation household level database available online.
The Water Aid report is factually incorrect and irresponsible, especially since Water Aid India team works closely with Ministry of Drinking Water and Sanitation and the Swachh Bharat Mission Gramin and is fully aware of the work on the ground, current statistics and progress."