NGO to implement indigenously developed psycho therapies for autism and depression in India
An estimated 322 million people are living with depression worldwide, with the numbers increasing from by more than 18% between 2005 and 2015.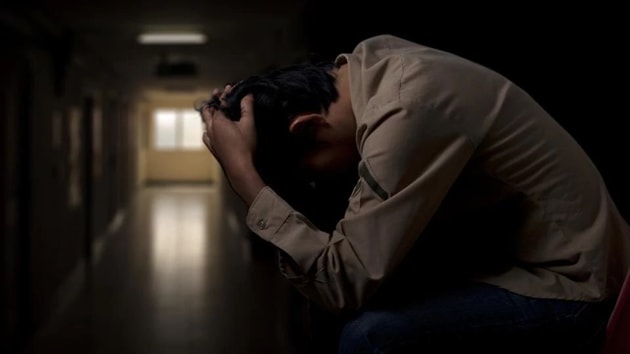 Updated on Sep 14, 2017 07:17 PM IST
Sangath, community based health research NGO specializing in child development, adolescent and mental health, is implementing indigenously developed psychological therapies for autism and depression in India, wherein parents will be the therapists.
Goa-based Sangath was established in 1997, and has projects in several states, including Madhya Pradesh and New Delhi, and has received two major international grants for implementing the projects.
The 'Enabling translation of Science to Service to Enhance Depression Care' (ESSENCE) project, funded by the US National Institute of Mental Health, will focus on scaling up psychological therapy programme for severe depression.
Accredited social health activists (ASHA) workers will help in the implementation.
In Madhya Pradesh, the workers will evaluate the use of digital interventions for training and providing implementation support to ensure delivery of quality mental health care.
ESSENCE will also build the capacity of multiple stakeholders ranging from implementation researchers and service-user representatives to media professionals and policy-makers.
The project is a collaboration with Harvard University and a number of partners in South Asia, including the Madhya Pradesh government.
"To improve access to mental healthcare, it is critical to translate research evidence in real-world settings with the help of non-specialist health workers such as the ASHA. We need to find solutions to build capacity of ASHAs at scale using mobile technology and provide them ongoing support to address implementation challenges," said Rahul Shidhaye, lead investigator, Sangath.
The 'communication-centered parent-mediated treatment for Autism Spectrum Disorder in South Asia' (COMPASS) project is seeking to evaluate the implementation of the indigenously developed parent-mediated intervention for Autism Spectrum disorders in South Asia (PASS).
UK Medical Research Council is funding the project.
The project is a collaboration with the University of Manchester, the All India Institute of Medical Sciences, Maulana Azad Medical School and the Delhi government.
COMPASS will take the next step by seeing whether health system frontline workers can effectively deliver this intervention – which would then make it truly scalable in the Indian context.
"We are really excited by the possibility that through COMPASS we will evaluate whether frontline workers can help deliver an intervention for Autism which we know changes communication outcomes, making this potentially scalable through government programs like the Rashtriya Bal Swasthya Karykram", said Gauri Divan, lead investigator, Sangath.
Professor Jonathan Green from the University of Manchester, who is leading the COMPASS team from the UK, said, "The work between UK Manchester and Sangath over the last seven years in developing autism interventions within South Asia has been outstandingly successful."
"That work now culminates in this new large intervention trial, which promises a step-change in health care provision for autism in India."
Professor Vikram Patel from Harvard University, a co-founder of Sangath who is associated with both projects, said, "these two projects were funded following a rigorous international competition and are a testimony to Sangath's world-class standards of public health and clinical research and to her mission to make mental health care accessible to all, using locally available human resources and evidence based psychosocial interventions".
Close Story
Personalise your news feed. Follow trending topics