Old newspapers are feeding poor patients, kin outside Delhi AIIMS
Updated on Jul 07, 2017 10:32 PM IST
Almost 10 kg of your daily newspaper can provide one meal to at least 12 people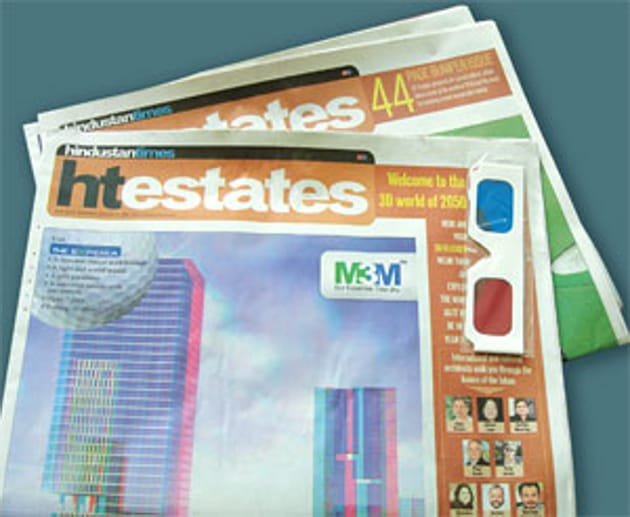 Do not throw away your old newspapers as it can sponsor food for the needy patients and their relatives.
Uday Foundation, a Delhi-based non-profit organisation, has come up with an idea to help fund daily meals of poor people outside All India Institute of Medical Sciences (AIIMS) by selling old newspapers to recycling plants.
Almost 10 kgs of your daily newspaper, which you usually forget about, can provide one meal to 12 people.
"The basic idea is that you donate old newspapers, and then we send these for recycling and whatever amount we get out of it, we feed people over here. Right now, we are able to provide food for around 1,000 people twice a week," said Rahul Verma, the founder of Uday Foundation.
In a month, the foundation has been able to collect almost 600 kgs of old newspapers.
"Initially, when I first heard about this, I was surprised. I thought how the old newspapers, which are just waste for me, could help feed the poor. But, when I read about it, I was happy to know that I could help people just by collecting my newspapers and dropping it at the foundation's collection centre," said Shefali Mittal, who has been donating her newspapers and has encouraged her neighbours to do so too.
Anyone who wishes to help can drop off their old newspapers at the foundation's collection centre at 113A/1, Adchini, Sri Aurobindo Marg.
"My thought was that if the caregiver is hungry, how can they take care of patients? There are several people who stay here for months while receiving treatment at the country's premiere hospital and it is difficult for them to manage food twice a day," said Verma. He has been through the ordeal of spending the days outside the hospital when his son was receiving treatment at the hospital.
At any given point, there are around 200 people who call the pavement, bus stop and metro station outside AIIMS their home.
The hospital does have night shelters for relatives of patients admitted to the hospital. However, it is not enough for the 2,000 people admitted to the premier hospital.
Personalise your news feed. Follow trending topics